This game is a variation of the Degrees of Separation Challenge, except that this is not a challenge and that instead of films it connects screenshots from films.
Goal
Make the longest sequence of connected screenshots.
Rules
Each screenshot you post must have a connection to the screenshot posted just before it.
Only the contents of the screenshot are relevant, not the film it belongs to or any other extrinsic information.
Only one screenshot per post.
When posting a new screenshot include the number in the sequence and the title of the film. If the connection is very obvious you don't need to add anything else but if it isn't you should explain it.
The preferred format is "N. Title (Director, Year) - Description of connection (if necessary)" under the screenshot (N is the number in the sequence of screenshots).
Try to find connections that are well-defined, interesting or even striking and avoid those that are too general or that refer to unimportant details in the screenshot.
Examples of good connections: kissing, books, Venice (only if easily recognised), snow, crowded vs lonely, seeing double, almost pitch black, upside down, in the woods.
Examples of wrong connections: director of photography, Studio Ghibli, 007 (unless he is in the screenshot), nouvelle vague, Palme d'Or winner, unofficial check, based on real events.
The sequence starts with: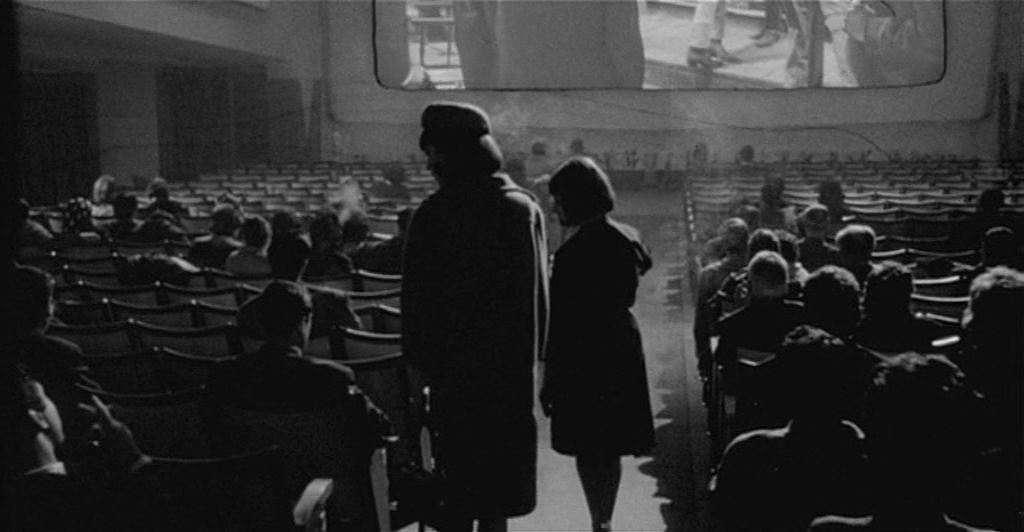 1
. La bugiarda (Luigi Comencini, 1965)