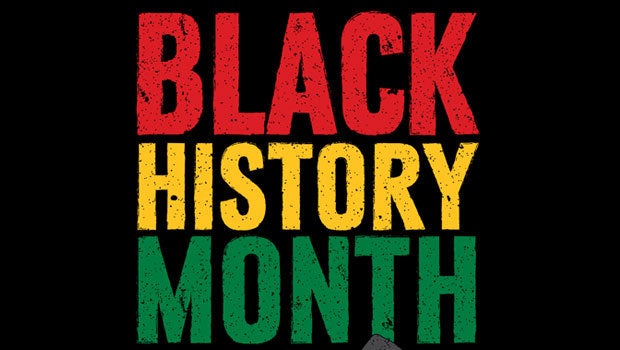 February is Black History Month in the USA. So what better time to celebrate Black film artists?
What Exactly Is African-American Cinema?
The category "African American Cinema" presents important conceptual challenges for scholars, critics, and moviegoers. Before laying out those challenges, though, it is important to note that African American cinema is often thought of as part of American cinema, while at the same time, African American cinema is also often thought of as part of a global black diasporic cinema. Consequently, other articles in this bibliography that focus on elements of American cinema include entries relevant to research on African American cinema, and many articles on non-US cinemas—for example, African Cinema, British Cinema, Cuban Cinema, and Transnational and Diasporic Cinemas—include entries relevant to researching topics in "black cinema." Now back to the conceptual challenges African American cinema presents: To clarify these challenges, think about three prepositions: by, of, for. Does African American cinema mean films made by African Americans? If so, who are the key figures in the making: director, writer, performers, producers, financiers? Does it matter if the finance comes from Hollywood or independent sources? If a researcher is interested in "by," then the articles on Authorship and Auteur Theory and on the black directors Charles Burnett, Spike Lee, and Oscar Micheaux, and actor- director Sidney Poitier, may be of interest. Does African American cinema mean films of—films that depict—African Americans? If so, must such depictions make an African American a central figure? Must that figure be "positive" or "realistic" or, indeed, performed by an actor who would self-identify as African American or black? If a researcher is interested in "of," see also The Birth of a Nation, The Jazz Singer, King Kong, and more general categories like blackface, blaxploitation, Exploitation Film, Pop, Blues, and Jazz in Films, Race and Cinema, and African American Stars. Does African American cinema mean films that seem to be for African Americans—films that aim to address or appeal to African American moviegoers or films that, by whatever measures (say, box office success or critical approbation by black critics), succeed with African American audiences? If a researcher is interested in "for," see also Exhibition and Distribution and also entries on various genres and modes of filmmaking. Underlying many of the critical and scholarly studies of African American cinema are additional questions of—and passionate arguments about—how politics, activism, social connections and commitments, aesthetics, pleasure, entertainment, art, and commerce interrelate with one another—and how they should interrelate with one another. This article does not favor one position in these debates over another, but aims to present a range of positions in the scholarship on African American cinema.

-

source
How Will This Challenge Be Judged?
In short, it won't. I'll update the OP with scores of anyone who wants to play. But if you think the film, in some way, celebrates a Black film artist, feel free to include it. This is not intended to be competitive, just a way to encourage people to dive into this area of cinema and have an outlet to discuss it. The main motivation for this challenge is that the wife and I have been planning to dive into the
Black Film Canon
this month and wanted to invite others to join.
Rules:
- Challenge runs February 2022, local time
- Each feature film (over 40 minutes) counts as one entry.
- 80 minutes of short films or miniseries/TV episodes counts as one entry.
| | | |
| --- | --- | --- |
| Rank | Participant | Count |
| 1 | beasterne | 3 |
2021 Results

| | | |
| --- | --- | --- |
| Rank | Participant | Count |
| 1 | maxwelldeux | 43 |
| 2 | adwest | 22 |
| 3 | ororama | 4 |
| 3 | sol | 4 |
| 5 | Lilarcor | 2 |