Film of the Week #335: Údolí vcel AKA Valley of the Bees (1968)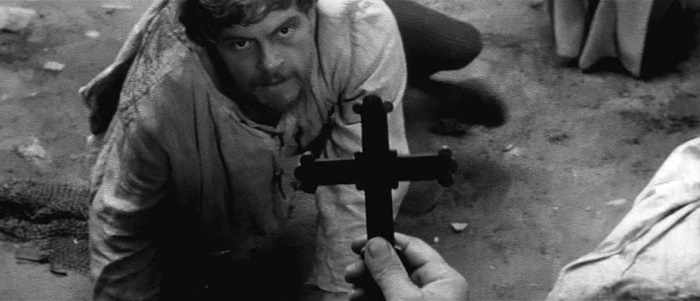 Summary:
Ondrej, a young boy who loves bees and bats, is introduced to his new mother, a woman much younger than his father. He brings her a basketful of flowers which she starts to throw in the air and then gives out a shriek, as she discovers several bats in the bottom of the bowl. In a rage, Ondrej's father picks the boy up and hurls him against the wall. As the boy lays on the ground paralyzed the father promises the Holy Virgin to dedicate the boy to her if she spares his life. Ondrej survives and is raised in a strict Knightly Order, where he is mentored by a devout monk, Armin. But one day, an extraordinary event makes him doubt the Order and remember where he came from.
#25 on 500<400, with 265 checks.
Nominated by blocho, filmbantha, joachimt, and Traveller.
On
IMDb
On
iCM
From the 500<400 results

#25(

⇧132

, #157) Údolí vcel (1968)
[Valley of the Bees] Directed by:

Frantisek Vlácil

(812.49 Pts, 18 Votes) , Top 1–10–50: 0–2–9 History:

25

←

157

←

53

←

278

←

955

←

NA

←NA

---

ICheckMovies: 304 Checks , 47 Favourites , 3 Official lists

List of Voters:

lineuphere (2)
BaalMan (6)
outdoorcats (12)
hurluberlu (17)
Ivan0716 (21)
PynchonesquePatrick (25)
nimimerkillinen (33)
Gorro (44)
Ebbywebby (45)
joachimt (66)
jal90 (NA)
russa03 (96)
burneyfan (161)
Eve-Lang-El-Coup (161)
klaus78 (170)
Mothravka (NA)
St. Gloede (380)
Perception de Ambiguity (4487)
This movie fits the current 1960s Challenge.
Here
is a schedule of all the FotWs.