Welcome to the ICM Forum.
Check out our Magazine
If you notice any issues please post in the Q&A thread. Email issue should be fixed. If you encounter this issue, contact PeacefulAnarchy
---
Podcast:
Talking Images
(Episode 59 released September 18th: Talking Zero Budget Filmmaking with Art School Dropouts)
iCinema Magazine:
WE ARE LIVE!
(We just need more content)
ICMForum Film Festival 2022:
Mon Nov 14 - Dec 12
Polls:
Unofficial Checks
(Results)
,
1971
(Results)
,
Performers
(Results)
,
Philippines
(Results)
,
Music Videos
(Sep 3rd)
,
2010
(Sep 25th)
,
Senegal
(Sep 30th)
,
500<400
(Oct 3rd)
Challenges:
Mexico/Central America/Caribbean
,
Travel the World
,
Silent Era
About:
Welcome All New Members
,
Terms of Use
,
Q&A
Posts: 4261
Joined: July 9th, 2011, 6:00 am
Location: in space the stars are no nearer
Contact: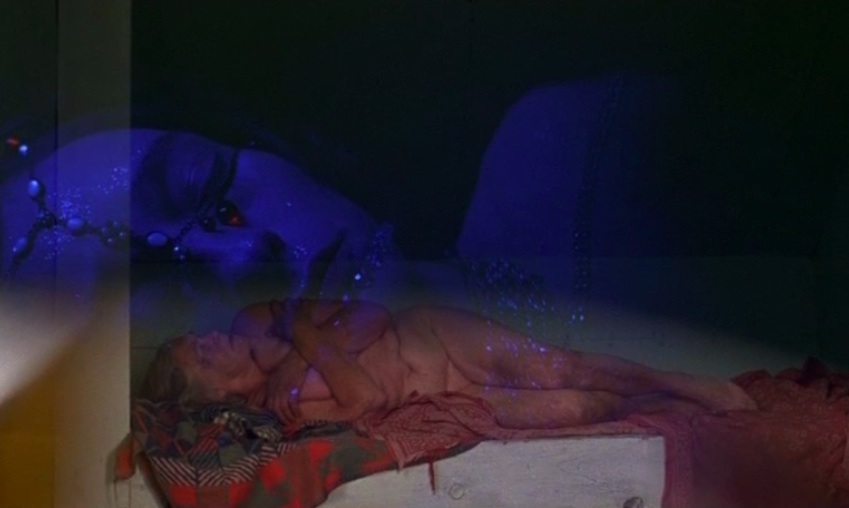 Salammbô (Bertrand Mandico, 2014)


AKA S… Sa… Salam… Salammbô
NSFW
https://www.youtube.com/watch?v=qnNZj71_zBk
We do not have to understand new things, but by dint of patience, effort and method to come to understand with our whole self the truths which are evident.

LETTERBOXD |

MUBI

| IMDb | tumblr.
Well, that sure was a pretentious mess.
Donator
Posts: 4682
Joined: February 21st, 2014, 7:00 am
Contact:
I haven't read Flaubert's novel yet, but my interests have piqued.

I saw it as an elegy of the old, unattractive worn out people living within (self-imposed?) remote cavities, incapable of consummating or diverting their libido. The overhead mystical face whispering "Salammbô" (which when equated to the aims of novel, according to wikipedia, means "an exercise in sensuous and violent exoticism") is the manifestation of that slumbering libido, simultaneously striving to overcome keine Lust mich nackt zu sehen, while reminding oneself of the "rotten flesh", external spaces of loneliness, and how that whisper itself is ones sole, strange, dream-thrusting companion.

Something like that. In any case, it's a nice and unusual short.
Last edited by
Carmel1379
on July 1st, 2017, 12:36 am, edited 1 time in total.
arittake no yume (nikki) o kaki atsume
&
I suppose I'll have to add the force of gravity to my list of enemies
IMDb Revolutions

exwordpress
blue