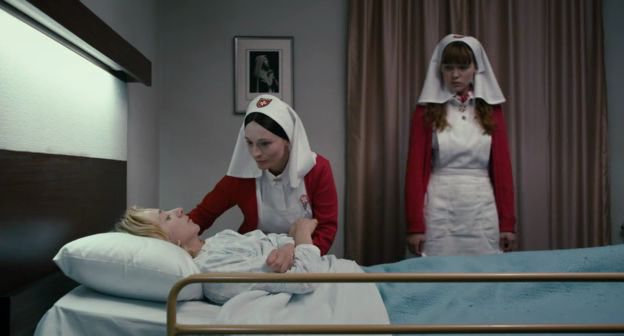 Lourdes (2009 - Jessica Hausner)
A film about a group of people visiting the holy site of Lourdes. They are part pilgrims part tourists in the tacky and often crass environment of Lourdes. Certainly though, everything is not what it seems and I had to watch the film twice to grasp its subtleties.
A lot of questions are posed, for which you can answer yourself, in what is an obviously consensual movie. If I may be so bold, it feels like profundity is sometimes hiding in plain sight.
There was some healing for me in this for sure.