Spoiler

1. See for Me (2021)
2. Wheat Soup (1987)
3. House of Luk (2001)
4. Homewrecker (2019)
5. Sensitive Parts (2017)
6. The Oak Room (2020)
7. Sunflower Hour (2011)
Hoping to sabotage her partner's puppet show aimed at kids, a spiteful casting director selects the worst possible candidates as semi-finalists in this amusing mockumentary. The film goes 'behind the scenes' with each of the four finalists whose everyday business is anything but normal. The most entertaining moments though come from seeing their puppet shows in action, watched-on by confused children in a series of live auditions from hell.
8. Guido Superstar (2010)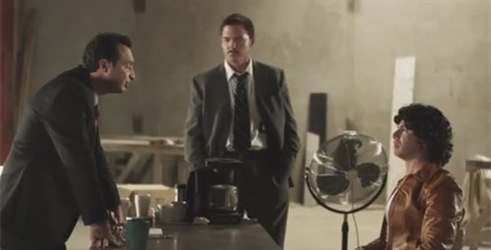 Sporting an over-the-top accent that makes him sound like Chico Marx, it is initially hard to warm to Silvio Pollio here, but as the film progresses he becomes quite a likeable lead with his endless energy, having to think on his feet as he goes undercover. Not all of the humour works (there is a bizarre part in which he threatens a gay couple with a toilet brush) but the majority of the jokes land, including a donkey running gag and mace-spraying madness.
9. Stegman is Dead (2017)
Wittily narrated by Michael Eklund, cast as a career criminal with a young daughter who wants to turn straight while his wife wants him to rise up in the underworld, this Canadian comedy begins well. Linnea Moffat is well cast as his doting daughter and the pair share great repartee. Rather than focus on this unusual crime family though, the film instead spends the majority of its duration inside a murdered mogul's mansion, which is a lot less interesting.