Happy to announce solid 2/3 support for each of my recent viewings, with one exception, that managed to push itself up to a 3/3. 
Mila / Apples (2020, Christos Nikou)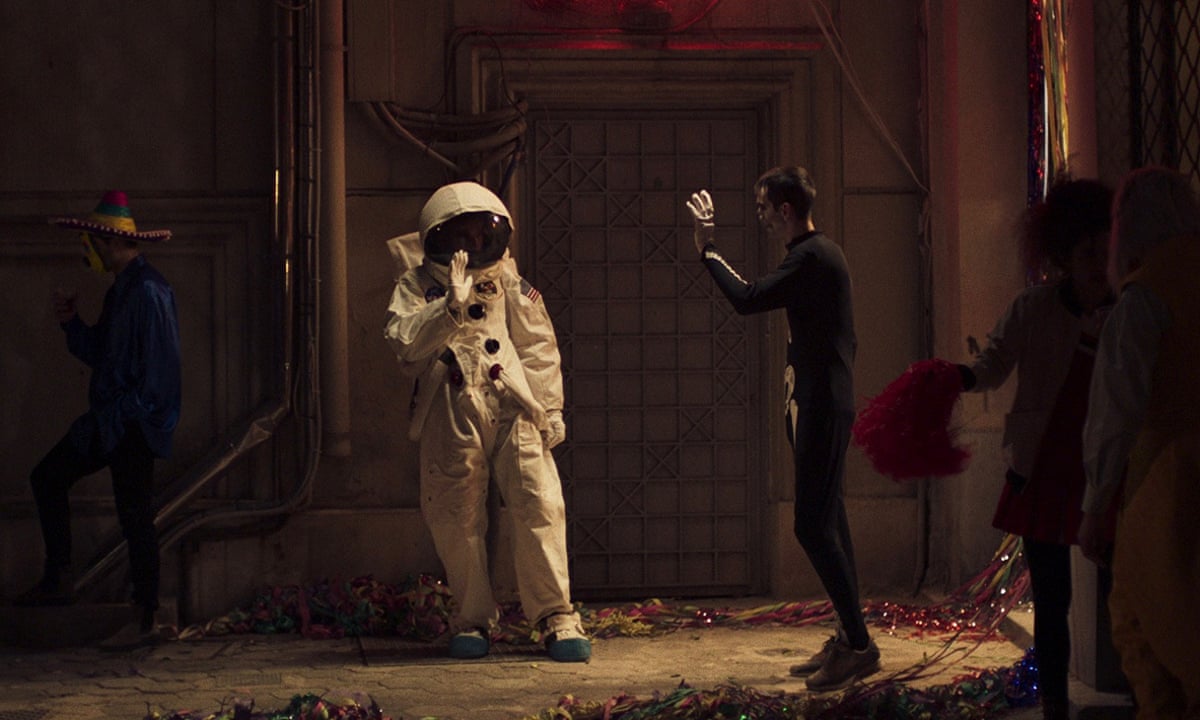 A strong Greek Weird Wave concept film set in a time when a pandemic is erasing people's memories. In the standard cold, calculated, sparse and darkly humorous fashion these films have been known for we follow the "New Identity program" through the eyes of one of the insomniacs, who is gradually building up a new memory gallery by completing tasks, from riding a bike to a car crash. 
Tensions amount as he starts a friendship and possibly a romantic relationship with a woman going through the same series of tasks, just one or two steps ahead of him - which adds an interesting layer of seeing a glimpse of what is coming up for him. I don't think it has the visual identity of Lanthimos, and is a step below Pity from last year's program, but is still a very clever and intriguing work well worth seeking out. 2/3
Friends and Strangers (2020, James Vaughan)
I can instantly see why people are referencing Rohmer when talking about this film, as Friend and Stangers share core ideas of investigating space and the contrast between nature and the city, as well as largely being carried by dialogue and revealing itself through relationships and encounters. It is also very clearly a summer film, another thing Rohmer is quite known for, though it does not evoke the feeling of summer in the same way The Green Ray or A Summer Tale does. That said, it does evoke something quite different, the clear disappearance of the indigenous population of Australia.
Friends and Strangers offer a duality of form. On one hand, it is a tale of wayward and lost 20 somethings, in particular our male protagonist, who moves between awkward situations and seems a bit unsure of where to go with his life - and on the other, the overt and invoked absence of the aboriginals. The film starts with pleasantly drawn imagery of the conquest of Australia, complete with several depictions of battle. Then, in two instances, one close to the beginning and one close to the end, we get direct references - one to a tourist attraction - and the latter a tourist literally asking where the aboriginals are - before a title card drives the point how further.
As such, Friends and Strangers is simultaneously a quirky indie comedy, complete with the slightly off acting style, and a bit more mumbling than I sometimes like - but also a lot of very well done uneasy conversations and encounters - as well as a contemplating, I suppose, of the identity of white Australians and the context they find themselves within. This duality, along with its breezy comedy, brings it very close to greatness. 2/3
Mowa ptaków / Bird Talk (2019, Xawery Zulawski)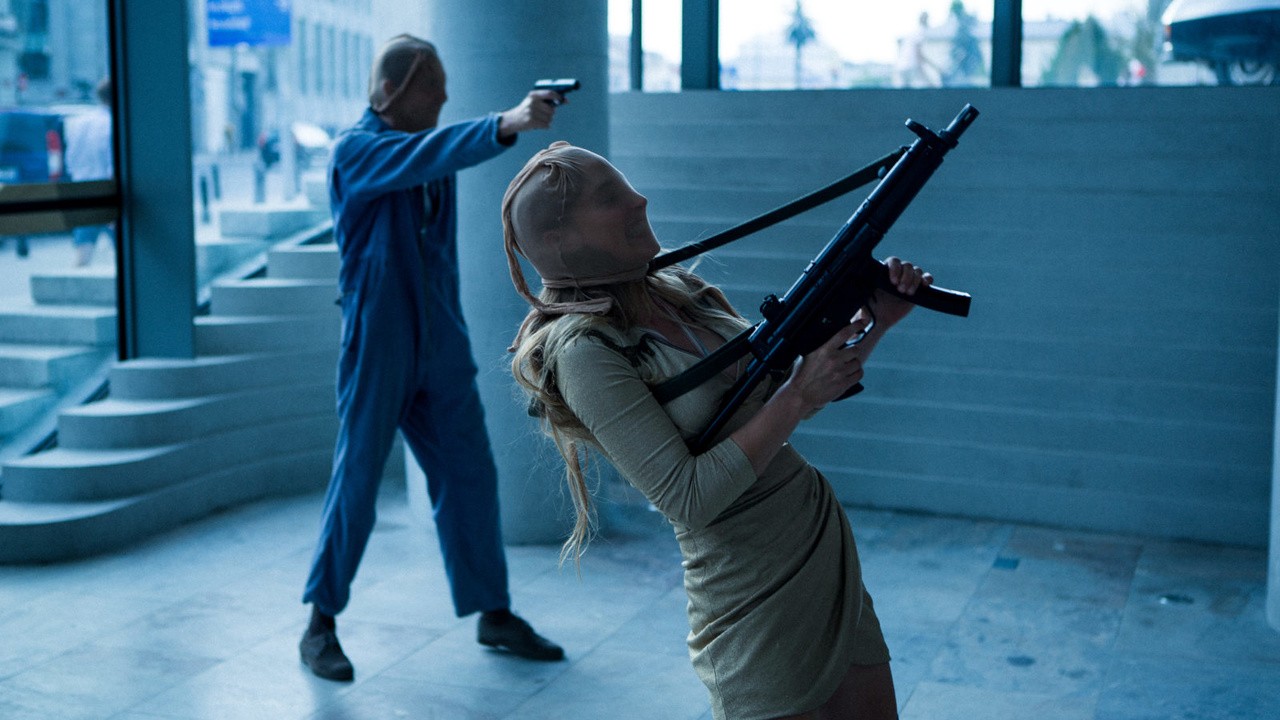 In a way a love letter from Zulawski Jr. to Zulawski Sr., adopting his father's final script into a mini-epic that could have been and perhaps tries to be a very blunt dissection and attack at polish society and the increase of Fascism - but ends up being a familiarly bizarre being that jumps all over the place and becomes a meta film with bank heists, people shooting off their penises, etc. 
Zulawski Sr. is a director I have never managed to care much for, and coming from the perspective of a Zulawski detractor it is interesting that the film not made by him is the one I like the most. In some ways, it feels like a Sion Sono epic, with a massive cast, multiple chapters/character focuses and a beast that turns into a big meta-commentary. The humour is not quite my thing, but there is so much passion and love involved here that while it is too messy it is hard not to be smitten. 2/3
Ci sha xiao shuo jia / A Writer's Odyssey (2021, Yang Lu)
While elements of both its concept and characters are underdeveloped (and perhaps it has to be) and sometimes tooo simple, A Writer's Odyssey certainly displays an incredible amount of creativity and enthusiasm, more so than we see from most Hollywood blockbusters. It is huge, all-encompassing, blending full on fantasy and revenge, feeling like a bit of a mix between more dark South Korean action and the fantasy of the big Chinese epics into a crazy, action packed and fun gem, with your classic evil billionaire tropes, a missing daughter and more. 
The central premise is somewhat simple, if odd: A father looking for his young kidnapped daughter is told by a mega-corporation that they can reunite them if he kills a writer. Why? Because the writer's fantasy novel appears to be impacting their Steve Jobs like CEO's health. What follows is a mix of the action packed, pulpy fantasy novel and the grittier real world as the father comes to term with the killing. However, while the characters are thin, the action and fantasy is absorbing in a near video game fashion. It makes me interested in seeing more recent Chinese action films for sure. 2/3
And finally, the 3/3 film. 
Hvítur, hvítur dagur / A White White Day (2019, Hlynur Palmason)
You instantly get the feeling that this film will be different when the opening time-lapse is explored with short static shots all of the same location, as we move from winter to spring/autumn to winter to spring/autumn. The seasons and years just wash away after the opening tragedy, with the stoic landscape, horses, cars and the occasional small human figure are all we see. No characters have yet to be introduced, and it takes a certain time before we realise who has died and the impact it has left.
However, with all the abstractions of the opening 5 minutes, and all its stoic, slow-brooding nature, the central connection of its film, between an ageing police officer and his granddaughter is surprisingly close and warm - and the contrast is felt, as is, slowly, the sense of loss. Occasionally violent, and even scary/unnerving A White White Day is a strong meditation of loss that wears its emotions far from its sleeves, but still lets them be known, much like our central character.
P.S. Fergen - Is your rating a mistake. Noticed you nominated it but only have it down as a 2, with Beavis and myself giving it 3.