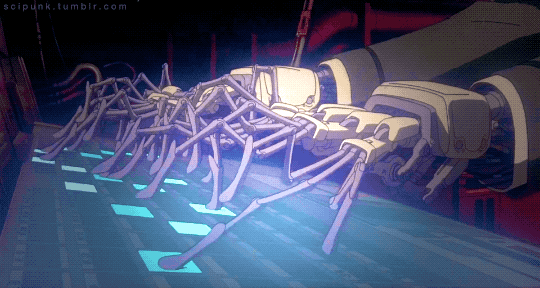 First of all, a word from our sponsor:
"Please share with us which films you saw last week. It would be great if you could include some comments on each film. It would be awesome if you could also take some time to comment on everyone else's viewings. Please also note that this is intended as a movie discussion thread, not a large image posting thread. Having too many large images makes this thread difficult to navigate through. If you wish to include more than five images in a reply, please use spoiler tags - [ spoiler ][/ spoiler ] - to hide extra images." - sol


01.
4.0* - Happiness by Hiroyuki Tanaka (2016)
Don't be fooled by the title, this isn't one of Tanaka's lighter films. Though the premise sounds perfect for a fun genre flick and the first third of the film leaves you guessing, the middle part and the finale hit pretty hard. Nagase is outstanding, the cinematography is stylish, the soundtrack is exemplary, the drama is captivating. Tanaka proves time and time again he's one of the most gifted and unique contemporary Japanese directors, which makes his somewhat lackluster international status that more frustrating.
02.
3.5* - Marygoround [Maryjki]
by Daria Woszek (2020)
A Polish film about menopause, it sounds like the ideal setup for a grim and sullen arthouse drama, but director Woszek goes for a more fun and joyous vibe. The impeccable and overt styling reminded me a little of Jeunet/Caro's early collaborations, though Woszek does keep a clearer balance between genre and arthouse aesthetics. Mary is a devout, lonely woman who just hit her menopause. She works in a little supermarket, where she observes life as it happens around her. The hormonal imbalances that come with the transition unlock new desires inside Mary, and with a little help from her niece, she seems ready to start a new chapter in her life. From the very first frame, we see accentuated colors and pristine sets, immediately signalling a less realistic approach to the drama. The performances are solid, cinematography and soundtrack work well together and though the theme is not something too close to my heart, the film does an excellent job conveying its message. Woszek does lose it a bit in the final third, other than that this was a pretty cool discovery.
03.
3.5* - The Fable [Za Faburu]
by Kan Eguchi (2019)
Fun and easy to digest. The Fable offers a balanced mix of crime, action and comedy, honoring each genre in equal parts while making sure that entertainment value remains top priority at all times. It's not a future classic of Japanese cinema, but it's a hell of a good time and perfect filler for people craving a light but punchy film. The Fable is a legendary hitman who is forced to retire for an entire year. His new assignment is to blend in with the rest of the population, not killing a single person. That's easier said than done, as he ends up in the middle of a gang war where he has to protect his new girlfriend. The action is pretty slick, Okada is perfect in the lead and the comedy is delightfully silly. Mind you, the film can get pretty dark, with quite a few innocent people dying along the way, but that's just part of the fun. The best thing about The Fable though is that there's also a sequel, I'm already looking forward to that one.
04.
3.5* - Caught in Time [Chu Bao]
by Ho-Leung Lau (2020)
A classic Hong Kong cops & robbers film. In tackles a notorious gang that was active in the early 90s, which gives the film a good excuse to revisit some of Hong Kong's glory years. Director Ho Leung Lau does a pretty good job recapturing the spirit of those days, but fails to add anything new to a niche that is already swamped. Eagle is a hardened criminal who leads a team of five. Together they are responsible for several brutal bank robberies. Detective Zhong leads the police team assigned to Eagle's case. With each new robbery, Zhong gets a little closer to catching Eagle and his gang, even though there's a serious toll to pay for both of them. The Chinese propaganda at the end is lame, but Lau gets around it pretty well by making Daniel Wu (who plays Eagle, the bad guy) the absolute star of the film. It's one of his finest performances yet and in the end I was rooting for him, not the police. The action scenes are pretty cool, the drama is solid and the procedural elements well executed. This is quality genre work from Hong Kong.
05.
3.5* - Alien
by Ridley Scott (1979)
Alien used to be a top personal favorite of mine when I was younger, but with every consecutive viewing, the film has gotten worse. Not the Giger/industrial design part, that's still pretty great. Everything around it though is really starting to show its age, and it has come to a point where I just can't call it a personal favorite anymore. When the crew of a spaceship wakes up, it becomes clear that they haven't arrived at their destination just yet. The central computer woke them up after receiving a distress call and their contract forces them to inspect the situation. The call comes from an alien planet, so they have no choice but to go out and explore the source of the signal. The xenomorph is still one of my all-time favorite creatures, but Scott's film doesn't do Giger's designs justice. The performances and characters are rather tepid, the music is a little silly, the editing is rough, and the tech designs are often nonsensical. And then there's the ending, which is a total disgrace. There are still moments of genius, the lighting and interior design are pretty rad, but it's not enough anymore to ignore the film's faults.
06.
3.5* - Star Wars: Visions
by Takanobu Mizuno, Taku Kimura, Hiroyuki Imaishi, Hitoshi Haga, Kenji Kamiyama, Abel Gongora, Masahiko Ôtsuka, Yuki Igarashi, Eunyoung Choi (2021)
I'm always in the mood for a good anthology, certainly when some of my favorite anime people are involved. Disney released this Star Wars-influenced project as a series, but with 9 shorts and total runtime of 150 minutes I don't see how this differs from any other anthologies that have been released, so I'm just treating it as a regular film. The idea is pretty cool, having 9 different anime directors reimagine the Star Wars world, sadly the result has a bit too many lightsaber fights in samurai settings. I'm not certain if Disney had a say in this, but the fun thing about anthologies is the variation they bring, and Visions doesn't quite deliver. The first film is by far the best, it's also the only one that doesn't look like a typical anime. Imaishi's entry is cool, but a bit tame compared to his normal work, the Tezuka-inspired film is cute, and the two final shorts do make a real attempt to offer something slightly different, but overall the quality level isn't up to par with something Studio 4 °C would release. They're also the studio that is oddly absent from the line-up. Visions is no doubt one of my favorite Star Wars things, but with the wealth and support of Disney, I expected something more eye-popping.
07.
3.5* - That Moment, My Heart Cried [Sono Shunkan, Boku wa Nakitaku Natta]
by Hiroki Horanai, Hiroki Inoue, Daishi Matsunaga, Takashi Miike, Isao Yukisada (2019)
A pretty peculiar anthology. This was marketed as something a bit more experimental, heralding new forms of film making and all that. The result: five pretty basic Japanese drama shorts, some of them with a little fantastical twist, but none of them really doing anything special or out of the ordinary. There's no clear concept here, apart from the fact that the primary focus lies on drama. Takashi Miike and Isao Yukisada were brought in to spearhead this film, the other three directors are younger and still have everything to prove. Again, that's par for the course, as most Japanese anthologies are set up this way. Miike's short feels like a live action version of a Shinkai film, but the execution is a little flat, the 2nd and 3rd shorts aren't all that remarkable either. Horanai's film is the first to really show some promise, but it's Yukisada's 5th and final entry that finally delivers the goods. It's certainly not a bad collection of films, but I honestly expected more. There are no weak films, but no stand-outs either.
08.
3.5* - Face/Off
by John Woo (1997)
An old favorite of mine. After rewatching Hard Boiled last year I had good hopes for Face/Off, but it seems John Woo's US work is a bit more prone to aging. It's not even the practical effects or the action scenes, but everything in between that pulls the rest of the film down. And since there's quite a bit of that in this 140-minute film, the overall appeal took a small hit. The concept is still simple but genius. The feud between a hardened criminal and a devoted cop gets a fun twist when they swap faces (and thus identities), without the people around them being aware of the switch. It's a little headfuck that turns a basic action flick into a something slightly nastier. While the premise is cool, it does mean that Cage is forced to play a softer character, whereas Travolta has to strain himself to play a badass criminal. The action scenes are still cool as ever and Cage really fits well into Woo's universe, the rest of the cast is noticeably weaker and fails to bring the cool. The drama in between is also pretty daft. If you'd trim the film down to 90 minutes it could still be a masterpiece, but at 140 minutes there are just too many weaker moments.
09.
3.5* - Midnight Swan
by Eiji Uchida (2020)
Uchida's latest is a film about a trans woman, who takes care of her niece, a promising ballet dancer. I've been keeping track of Uchida for a while now, and he's a pretty interesting director, but it's probably no surprise that one of his more conventional films to date won him his first big prize. Ichika's mother isn't quite ready to take care of her daughter, so Nagisa steps in. Nagisa is transitioning to become a woman and is a bit conflicted about taking on extra responsibilities, but ultimately she wants to be there for Ichika. Taking care of a teen turns out to be quite a chore. Midnight Swan is a nice film, but apart from its lead character it isn't all that remarkable. The drama is a bit grittier compared to more commercial films, that's about it. Proper cinematography, solid performances and a decent score make for a pleasant film, though the final half hour did get a bit too sentimental and predictable for my taste. A good film, but not really worth the accolades.
10.
3.0* - Cash Truck
by Guy Ritchie (2021)
When Guy Ritchie and Jason Statham get together to make an action film, there are inevitably going to be certain expectations. Cash Truck didn't come even close to meeting them, it turned out to be a very basic American action flick with some narrative jumps to make the plot a bit more interesting. H joins a security company as a cash truck driver. He doesn't really fit in with the rest of the guys, but after rescuing his colleagues from an ill-planned heist they do respect his skills. What they don't know is that H has ulterior motives for joining the company, related to a heist that happened 5 months earlier. Statham is his usual self, the rest of the cast is a bit of a letdown. The plot isn't anything special, and the comedy is mostly absent. What remains is a solid action flick with a grittier edge and a proper finale. It's certainly not a bad film and action fans will have quite a bit to look forward to, It's just not up there with Ritchie's better work.
11.
3.0* - New Interpretation Records of the Three Kingdoms
by Yuichi Fukuda (2020)
Fukuda used to be somewhat of a renegade comedy director, nowadays, he's part of the commercial establishment. His budgets are clearly higher, and he has access to bigger and more famous actors, but his comedies have also lost an edge. The very edge that made his earlier work stand out. As the title already explains, the film is a fictional (and obviously comedic) retelling of the Three Kingdoms story. While I'm somewhat familiar with the story through various films and games, I never actually read the source material, and I'm sketchy on chronology and characters, which is somewhat of a disadvantage as I'm quite certain I didn't get all the references and jokes. The comedy is pretty typical for a Japanese film. Some hard to translate puns, lots of awkward pauses and odd reactions (the manzai roots are clearly there), funny reimaginings of established lore (like the Red Cliff battle) and some random weirdness (but not enough of the latter). It's a pretty amusing film, just a bit too long and not quite weird or edgy enough to be up there with the best.
12.
3.0* - Sanctorum
by Joshua Gil (2019)
A peculiar drama, sprinkled with minor but pointed fantasy elements. The mix doesn't feel entirely natural, the abrupt switches between brooding, foreshadowing dread and slow-paced drama can be a bit jarring, but there are moments of true genius here, certainly enough to give this film a fair shot. The film is set in a small and remote mountain village. The lives of the people there are upheaved when the army starts to attack drug cartels in the surrounding mountains. The villagers are advised to move away, but they're willing to defend their land. Meanwhile, a young boy ventures out on his own to find his lost mother. I loved the more abstract moments, those that rely on eerie ambient/illbient soundscapes to create a dark and menacing atmosphere. The dramatic scenes sport less audiovisual polish, and the balance between the two didn't always feel right. The film does end strong, so I'm definitely willing to give Joshua Gil another shot with his next film.
13.
3.0* - Dead Girl Walking [Za Horâ Kaiki Gekijô: Kaiki! Shinin Shôjo]
by Koji Shiraishi (2004)
Koji Shiraishi's entry in the Hideshi Hino horror anthology. Back when this was released, Shiraishi wasn't a "big" name yet. His status has changed quite a lot over the years, which makes it always a bit more interesting to watch these forgotten films. Dead Girl Walking certainly isn't the worst film in the anthology. On an ordinary day, the young Sayuri suddenly gets a heart attack. She is pronounced dead by the doctor, but Sayuri is conscious, and she can still walk around. She is left in the care of her family as her body slowly starts to deteriorate. When her presence becomes too hard to handle, they decide to kill Sayuri, but she manages to escape. As with most of these films, the premise sounds pretty basic, but things do get weird real fast. The grim black and white cinematography and some oddball events in the second half really upgrade this film from a simple horror film to something with a more pronounced and memorable signature. Short and sweet.
14.
3.0* - Return of the Sentimental Swordsman [Mo Jian Xia Qing]
by Yuen Chor (1981)
Chor's Sentimental Swordsman series is pretty damn solid. I failed to watch them in order, but as with most Shaw Bros productions, it's not very difficult to keep track of the plot. And the parts you might end up missing are rarely crucial to appreciating the film. It certainly wasn't too hard to get back into this series. After wandering around for three years, Li Xunhuan returns to his home and plans on settling down. Of course, some villains won't let him. They'll need to defeat Xunhuan if they want to be ranked as top martial artists. Xunhuan seeks out A Fei, while he is confronted by yet another threat: the Money Clan. It's not the greatest action film produced by the Shaw Bros, but the decors and the soundtrack make this one of their more atmospheric films. I prefer the third entry in the series, but it is a small step up from the first Sentimental Swordsman and the trilogy is a pretty good start for people who haven't seen any of Chor's films yet, as they do a good job of highlighting his particular skills.
15.
2.5* - Great Happiness [Ji Le Dian]
by Yi Ao Wang (2019)
A rather basic Chinese drama. For the past 20-25 years or so, a combination of generational differences and urban/rural friction has been the staple of the Chinese drama/arthouse scene. Great Happiness is another take on these themes, this time set in Xining, the capital of a province bordering on Tibet. We follow three youngsters from China's one-child era who are trying to make it as adults. Li is betting everything to make it big as a businessman, Sui wants to be an architect but dislikes China's megalomaniac construction projects and Wang is facing the pressure of his family to become a father. The cinematography is polished and makes great use of setting and lighting. The score on the other hand is lacking and the sometimes overbearingly vocal characters stand in the way of an atmospheric film. The themes are also predictable and rather stale, which makes the 150-minute runtime a bit of a challenge. There's potential here, but only if Wang can find a way to set himself apart from his peers.
16.
2.5* - Death Train [Kyoufu Ressha]
by Kazuyuki Sakamoto (2004)
Back in the early 00s, Japanese horror cinema was thriving. So much in fact that it struggled to meet demand. One thankful source of horror stories were the horror mangas, it was no surprise at all to see several anthology projects spring up, honoring some of the more infamous writers. Death Train is part of the Hideshi Hino series, one of the obscure outings. Three girls are on their way to an amusement park. They board a train, even though none of the girls seem very excited to go. What was supposed to be a leisurely trip turns out to be a real disaster, as the train is involved in a big accident. Most people on the train end up dead, the girls seem to have come out unscathed. But once they try to resume their normal lives, it turns out something is off. Death Train is pretty much par for the course. It's short, cheaply made, and generally chews off more than it can handle. Then again, it is nice to see a director commit to some pretty outlandish concepts, even when he doesn't really have the budget to do so. A pretty amusing horror film for fans of the genre, if you can live with its shortcomings, that is.
17.
2.5* - Fly Me to Polaris [Xing Yuan]
by Jingle Ma (1999)
Jingle Ma isn't the most subtle of directors, so when he's doing romance you pretty much know what you're getting yourself into. The fantasy elements are a welcome diversion and the soundtrack (though often overbearing) does add some extra flavor, but there's no escaping the cheesy in this one. Onion is killed in a traffic incident, but because he's the 60th billion deceased he gets a chance to decide his future. Either he goes to Polaris (the afterlife), or he returns to Earth and gets another 5 days to make it work with the girl he loves. The only problem is that she won't be recognizing him when he returns. Richie Jen is pretty horrible, Cecelia Cheung is passable, though not at a level where she can carry the film. The cinematography is rather bland, and the Ma doesn't fear sentiment, the score on the other hand does bring something to the table and the finale is pretty surprising. Not exactly great cinema, but I expected worse.
18.
2.5* - Dangerous Minds
by John N. Smith (1995)
I remember renting this one from the video store, as there was quite a lot of buzz when it came out. And I also remember liking it, though thinking it wasn't all that special and somewhat undeserving of all the attention. I hadn't seen it since, so I figured it would be fun to revisit it. It still holds up, but I remain uncertain about why it got such glowing reviews back then. Pfeiffer does pretty well as a well-meaning teacher who is given a "special needs" class. Mostly colored kids from poor neighborhoods who don't care much about school. After a rocky start and a little perseverance, she starts to get through to them, but one (wo)man can't change the world. If you get triggered by white savior narratives or Hollywoodian simplifications then this isn't the film for you. But the kids act well, the drama is decent enough and the film isn't too drawn out, which is a blessing. Not a future classic, not even that remarkable a film, but it's not the worst drama either.
19.
2.0* - Blue Sky [Aozora]
by Takahisa Zeze (1989)
If you like Japanese cinema, and you're somewhat of a completist, you'll eventually find yourself watching some cheaply produced pinku films simply because that's a pretty common career path for a Japanese director. Blue Sky isn't in any way representative of Zeze's further career, but it's also not the worst of its kind. The plot is pretty negligible, but what did you expect. A somewhat frumpy looking guy's big dream is buying a car to drive around the countryside, but he has financial trouble and the Yakuza wants their money back. When he meets a prostitute he decides it's time to chase his dream, and he takes her with him. The Yakuza aren't too far behind. Zeze is clearly more interested in the characters and in between the prescribed scenes he does manage to build some proper drama. The cinematography looks cheap, and the soundtrack is terrible, but the performances are surprisingly decent and the friendship between the three leads is nice enough. Not a great film, but focus on the drama, and you'll see shimmers of Zeze's talent.
20.
1.5* - No Time to Die
by Cary Joji Fukunaga (2021)
The final Craig Bond. It's not that I don't like Craig, nor that I blame him for the depressing dip in quality this series suffered when he joined, but I'm really happy to see him go. It's no guarantee that Bond will bounce back, but at least the potential is there. Fingers crossed the next Bond cycle will be better. Despite all the effort and time they put into the plot, it's just really just Bond saving the world from a lethal threat, yet again. There are a few more twists and turns, an extra action scene here and there, but the 40 minutes extra don't add anything substantial to the age-old formula. On the contrary, they just slow things down needlessly. The "emotional" moments between Craig and Seydoux are pitiful, Malek is by far one of the dullest Bond villains, and it certainly doesn't help that the film is actively engaging in Twitter rhetoric. The action scenes are decent at least, though nothing too spectacular or remarkable. Good riddance and here's to a future with shorter and sillier Bond films.
21.
1.5* - A Fistful of Dynamite [Giù la Testa]
by Sergio Leone (1971)
By far the best Leone film I've seen so far. Westerns aren't for me, Leone's film in particular have always rubbed me the wrong way. They are crazy long, slow and way too serious. A Fistful of Dynamite isn't a complete turnaround, but there's a much bigger focus on action and the mood is noticeably lighter. Juan is the leader of a criminal gang, their goal is to rob a big bank. They run into John, a bomb expert who is on the run from the Brits. Juan can convince John to join their band of criminals, but John is more interested in supporting the Mexican revolutionists, who could make excellent use of John's skills. The Morricone soundtrack is extremely cheesy, and the 150-minute runtime is a bit silly, but there are some large-scale action scenes that are quite fun. The characters don't take themselves too serious either (certainly not Juan), which makes it a lot easier to enjoy the boorish action scenes. If only there hadn't been so much horrible filler, this could've been something.
22.
1.5* - Mephisto
by István Szabó (1981)
My first Szabo (outside an entry in the Ten Minutes Older anthology). I didn't really know what to expect, but based on the poster I had hoped for a slightly more expressive, unique film. Instead, Mephisto is a more traditional undertaking, one that submerges itself into the arts and theater world. The plot revolves around Hendrik, a rather pretentious and self-righteous actor who enjoys some sudden success when he takes on the role of Mephisto. As the Nazis are slowly taking over the country, Hendrik struggles to balance his newfound popularity with the changing political circumstances, renouncing the people around him in favor of success. It's a pretty familiar artist-gone-bad story, then again it is based on a literary classic, so that's not all too surprising. The direction is relatively vibrant, but only compared to similarly themed films. The setting is pretty poor (it never felt like pre-WWII Germany to me) and the acting was a bit overdone too. Not great.
23.
1.5* - Alison's Birthday
by Ian Coughlan (1981)
A somewhat random Australian horror flick. There's nothing that really stands out here, which is why they probably just focused on making a slightly weirder poster design. Now, horror isn't really about originality to begin, but the execution is just as unremarkable, making this one pretty hard to recommend. Alison's 19th birthday is coming up, her family is planning a big party to celebrate the event. In the days leading up to the party Alison starts experiencing odd episodes and the closer she gets to her birthday, the worse she feels. Something is off, and her family seem to know more about it. The performances are dim, the cinematography and score are bland and the film doesn't make much of an effort to conceal its twists. It's a really lazy horror flick that leans on a handful of scenes that are slightly more atmospheric, but that's hardly enough to save this one from oblivion. Truly forgettable and unremarkable.
24.
1.5* - Destiny [Al-massir]
by Youssef Chahine, Khairiya A-Mansour (1997)
A pretty formal film about a time in history (the Arab-ruled Andalusia in the 12th century) that doesn't get too much attention otherwise. It could've made a decent enough premise, but apart from the decent cinematography, the film loses itself in dry philosophy, rather dull characters and the odd musical intermezzo. The film follows Averroes, a respected philosopher who is appointed by the caliph to be the grand judge and lead the court. Averroes does so with reason and compassion, but not everyone likes his ideas. The rise of a fanatical Islam sect pushes the caliph to expel Averroes, leaving his students to keep his ideologies alive. The pacing is sluggish, my ears weren't quite ready for the songs and the performances are pretty middling. I also don't care too much for the religious and philosophical themes, but at least the film looked quite polished. It wasn't enough to warrant the 2+ hour runtime, but certainly not the worst Egyptian film I've seen.
25.
1.0* - Germany Year Zero [Germania Anno Zero]
by Roberto Rossellini (1948)
This is Rossellini's third and final part in his war trilogy. The biggest difference with the previous two entries is that the film isn't set in Italy, instead, we move to Germany to explore the post-War situation. It's an interesting shift, at least on paper, I wish I could say the same about the actual film. We follow Edmund, a young boy who lives in a demolished country. His family has no money and no food, and the boys walks through the rubble of the city, hoping to find something to help his family. One day, he bumps into an old teacher, but this encounter will just make Edmund's life worse. Italian neorealism set in Germany, that's what you should expect. The performances are weak, and the drama is sentimental (made worse by an overbearing soundtrack). Visually not much is happening either, and the ending lacks impact. The result is a pretty tepid film, at least it was pretty short.