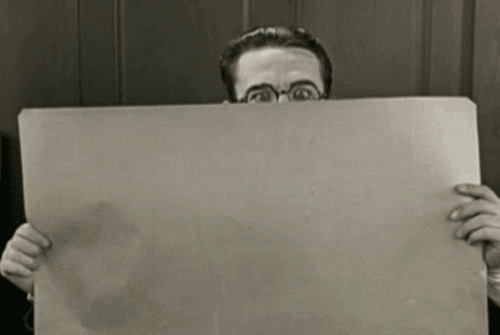 Welcome to the:



Silent Era Challenge




Pictured: A selection of eligible films recommended by your host.
Goal
Watch films from the Silent Era. Discuss them.
Challenge runs from September 1, 2023 to September 30, 2023 in your local time zone.
Rules
- Each feature film (over 40 minutes) counts as one entry.
- 80 minutes of short films counts as one entry.
- Films must be watched one at a time and at single speed (not sped up).
- Rewatches are allowed
and are good for the soul
.
- Please include year of release when listing your viewings.
Eligibility
- Films made during the Silent Era in their respective country are eligible
- To be consistent with other Silent Era Challenges hosted, contemporary silent films are ineligible
Deadline
Final results will be posted at or after 1:30pm GMT on October 2 - at which point it will have been October everywhere in the world for more than a whole day.
Official Lists
-
The Top 300 Silent Era Films
-
Silent but not Forgotten
-
iCM's Pre-1910s Top 100
-
iCM's 1910s Top 100
-
iCM's 1920s Top 100
-
silent films only
-
IMDb's Top 50 of the 1920s
-
silent films only
-
IMDb's Top 50 of the 1910s
Unofficial Lists
-
iCM Forum's Favourite Silent Films
-
iCM Forum's Favourite Silent Movies, 2nd edition

-
Cinemacom's 200 Important Silent Films
-
BFI Screen Guide: 100 Silent Films
-
St. Gloede's complementary silent selection
Challenge History
This challenge has been run many times in an Official capacity:
-
2022 Challenge
- hosted by peeptoad and led by gunnar with 116 points
I'll add links to the other challenges later when I have more time
Bonus Challenge: Diversity
Silent Cinema is a more diverse film subset than it is often given credit for - and there is a lot to silent comedy beyond Buster Keaton and Charlie Chaplin. I have handpicked five very different Silent Era films with under 400 checks for your consideration during this challenge, some (or all) of which you have may have missed since they are on less than two official lists. For every Sol Rec that you watch, you get a bonus challenge point. To win this challenge, watch all five recommendations, or at least one more than your fellow challenge participants.
Sol Recommendations:
a.
Hamlet
(1921)
b.
Be My Wife
(1921)
c.
The Nut
(1921)
d.
Dr. Jack
(1922)
e.
Peau de pêche
(1929)
@PUNQ51
| | | | |
| --- | --- | --- | --- |
| Rank | Participant | Count | Sol Recommendations Seen |
| 1 | gunnar | 56 | |
| 2 | PUNQ | 51 | |
| 3 | RogerTheMovieManiac88 | 32 | |
| 4 | frwnk | 25 | |
| 5 | klaus78 | 21 | A |
| 6 | jal90 | 18 | |
| 7 | jdidaco | 14 | |
| 8 | sol | 12 | |
| 9 | frbrown | 9 | |
| 10 | peeptoad | 7 | |
| 11 | OldAle1 | 6 | |
| 12 | magnusbernhardsen | 4 | |
| 13 | msainy | 3 | B |
| 14 | blocho | 2 | D |
| 14 | DudeLanez | 2 | |
| 14 | vortexsurfer | 2 | |
| 17 | ororama | 1 | |