The Official One Film From Each Year Challenge!!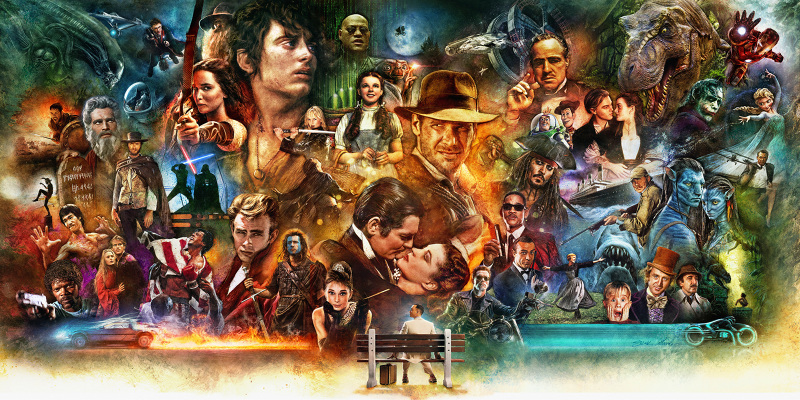 Challenge runs from October 1st, 2022 - October 31st, 2022 in your local time zone
Goal
-Pick a 100-year range and watch a film from each year.
Rules
- Each feature film (over 40 minutes) counts as one entry.
- 80 minutes of short films or miniseries/TV episodes counts as one entry.
- Rewatches are allowed and are good for the soul.
- Please include year of release when listing your viewings.
- Do not edit your posts to add new watches, just create a new one.
Special Challenge Rules
-With your first post, declare a 100-year block that you will be working on. For ex. Year Range: 1922-2021 or 1896-1995.
-Proceed to watch a film from each year within the range chosen.
-You may not repeat a year until you have watched a film from all 100 years in the range selected at which you can declare a new range and start again.
-For short films to count as a single entry, all shorts must have been released in the same year.
-For mini-series/TV-series episodes, as per the stated rules above, you may watch 80 minutes of a mini-series or TV-series to count for a year, but you will be required to finish out the 100-year range you declared before being allowed to count an additional 80 minutes of said series.
| | | |
| --- | --- | --- |
| Rank | Participant | Count |
| 1 | gunnar | 161 |
| 2 | jeroeno | 103 |
| 2 | burneyfan | 103 |
| 4 | sol | 75 |
| 5 | ororama | 71 |
| 6 | jdidaco | 58 |
| 7 | monclivie | 56 |
| 8 | kongs_speech | 53 |
| 9 | maxwelldeux | 50 |
| 10 | pitchorneirda | 43 |
| 11 | magnusbernhardsen | 41 |
| 12 | Lonewolf2003 | 38 |
| 12 | Silga | 38 |
| 14 | cinephage | 34 |
| 15 | Arkantos | 32 |
| 16 | DudeLanez | 31 |
| 17 | blocho | 28 |
| 18 | ckfilm88 | 20 |
| 19 | frbrown | 19 |
| 20 | AB537 | 11 |
| 21 | vortexsurfer | 7 |
| 22 | Hunziker | 1 |
| | Total | 1073 |