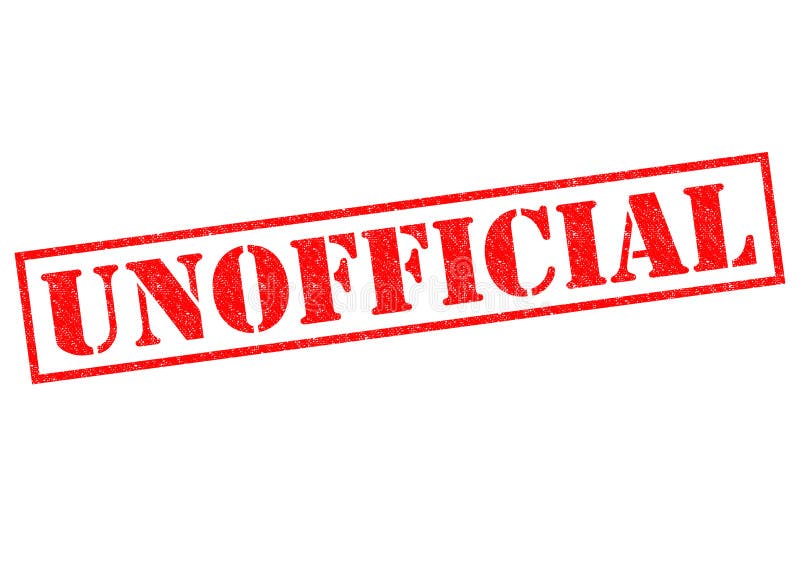 Unofficial Challenge
For many of us, iCM has been a godsend. Rather than spending hours trying to work out what to watch from thousands of movies out there, the site provides 218 (and counting) reputable lists to work on. What's more, the site ranks you against other users depending on the number of films you have checked from those 218 Official Lists, and gives you imaginary metal for completing 50, 75, 90 and 100% of any given list. The downside of this is that, since joining iCM, some users have prioritized watching films on at least one Official List, thus neglecting films on zero Official Lists. In other words: they have turned into Bohemian tarts.
This is the challenge where we aim to reverse that trend and try to encourage everyone to think outside the square and check out all the promising films out there that are currently on no Official Lists. As the massive number of films mentioned in last year's Unofficial poll proved, there is a wealth of movies out there that many of us believe to be great, Official Status or not. And this is the month to explore those titles. Who knows what you might find? Maybe something worth nominating for this year's 500<400 poll, next year's DTC exercise or the next World Cup? So go out, explore and report to back to us with what is out there, worthwhile and which we may have missed due to Unofficial status.

(mostly stolen from Sol)
Goal
Watch as many Unofficial movies as you can, or want, from July 1st, 2022 to July 31st, 2022 your time.
What is an Unofficial film?
The movie must be on zero Official Lists on
iCheckMovies
at the time that you watch it. If a film turns Official during the month, you can only include it if you saw it before it became Official.
Rules
- Feature length (40+ minutes) narrative, documentary and experimental films are eligible for this Challenge.
- TV movies and miniseries (if watched in their entirety) are eligible for this Challenge, but are only worth 1 point.
- TV episodes, individual miniseries episodes, music videos and short films are not eligible for this Challenge.
- Do not edit your posts to add new watches; instead, create a new post.
- Please include the year of release for each entry.
- Films must be watched on single speed (not sped-up).
- Films must be watched one at a time (no two or more screens at once).
- Films must be watched in their entirety in order to be included.
Official Lists
None, duh! But we do have
this Top 250
from two years ago. Note: a fair few of these entries are not unofficial anymore - which makes them ineligible for this challenge.
| | | |
| --- | --- | --- |
| Position | Participant | Score |
| 1 | PUNQ | 182 |
| 2 | gunnar | 140 |
| 3 | flavo5000 | 117 |
| 4 | jdidaco | 80 |
| 4 | sol | 80 |
| 6 | burneyfan | 62 |
| 7 | kongs_speech | 56 |
| 8 | ororama | 46 |
| 9 | magnusbernhardsen | 45 |
| 10 | blocho | 39 |
| 11 | RolandKirkSunglasses | 36 |
| 11 | Silga | 36 |
| 13 | RogerTheMovieManiac88 | 35 |
| 14 | Fergenaprido | 32 |
| 15 | VincentPrice | 31 |
| 16 | maxwelldeux | 30 |
| 17 | vortexsurfer | 27 |
| 18 | Lonewolf2003 | 25 |
| 19 | zzzorf | 23 |
| 20 | cinephage | 22 |
| 21 | frbrown | 19 |
| 22 | peeptoad | 16 |
| 23 | AB537 | 15 |
| 24 | OldAle1 | 12 |
| 25 | Lammetje | 7 |
| 26 | DudeLanez | 6 |
| 27 | 3eyes | 5 |
| 28 | Hunziker | 4 |
| | |
| --- | --- |
| Decade | Count |
| 1910s | 7 |
| 1920s | 33 |
| 1930s | 110 |
| 1940s | 125 |
| 1950s | 124 |
| 1960s | 104 |
| 1970s | 106 |
| 1980s | 106 |
| 1990s | 67 |
| 2000s | 81 |
| 2010s | 192 |
| 2020s | 173 |