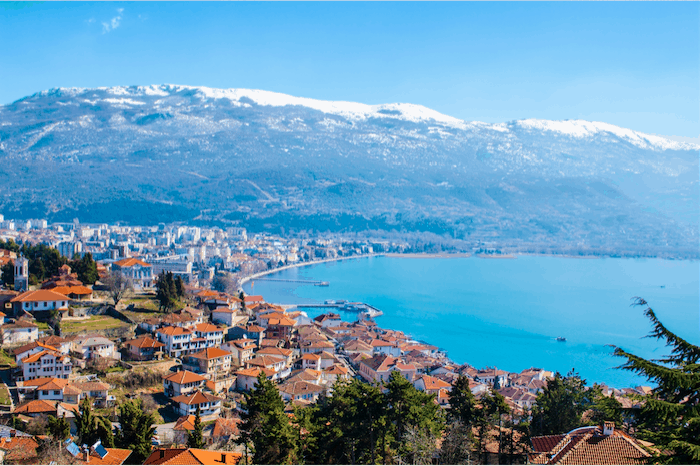 Goal
Watch as many movies produced (or co-produced) by an Eastern European country (except Russia) as you can in the month of June.
Albania
Belarus
Bosnia and Herzegovina
Bulgaria
Croatia
Czechoslovakia
Czech Republic
East Germany
Estonia
Georgia
Greece
Hungary
Kosovo
Latvia
Lithuania
Macedonia
Moldova
Montenegro
Poland
Romania
Serbia
Slovakia
Slovenia
Ukraine
Yugoslavia
Rules
- Each feature film (over 40 minutes) counts as one entry.
- 60 minutes of short films count as one entry.
- A total of 60 minutes of TV Episodes count as a point
- The miniseries rule applies (episodes over 40 mins count as one entry, otherwise add episodes up to 60 minutes to count as one entry).
- Rewatches are allowed.
Official Lists
Czech/Slovak
Hungary
Poland
Poland (Lodz)
Romania
Unesco
(174-188, 313-327, 568-582, 641-670, 716-786, 818-832)
Non-Official Lists
Top 100 East European films
icmforum's poll: Poland, Czech Republic, Slovakia and Hungary
Balkans
Bosnia
Bulgaria
Croatia
Slovenia
Ukraine
Please include the year and country (or countries) of origin.
Do not update your posts to add new movies, just create new ones.
MOVIES WATCHED FOR THE CHALLENGE
Here
are the features watched during the challenge.
BONUS CHALLENGE
Each country will have a president - the participant with the most watches from the respective country. Only feature length films are allowed.
Be the one with the most presidencies to win the bonus challenge!
| | | |
| --- | --- | --- |
| Ranking | Participant | Score |
| 1 | 72allincallme | 119 |
| 2 | jdidaco | 58 |
| 3 | jeroeno | 39 |
| 4 | morrison-dylan-fan | 28 |
| 5 | sol | 24 |
| 6 | weirdboy | 23 |
| 7 | AB537 | 15 |
| 8 | peeptoad | 14 |
| 9 | Mario Gaborović | 12 |
| 10 | OldAle1 | 11 |
| 11 | albajos | 10 |
| 12 | Mate_cosido | 8 |
| 12 | blocho | 8 |
| 12 | shugs | 8 |
| 15 | 3eyes | 7 |
| 15 | cinephage | 7 |
| 17 | RogerTheMovieManiac88 | 5 |
| 17 | allisoncm | 5 |
| 17 | flavo5000 | 5 |
| 17 | hurluberlu | 5 |
| 17 | maxwelldeux | 5 |
| 22 | sebby | 4 |
| 23 | Eva_L | 2 |
| 23 | RBG | 2 |
| 23 | nimimerkillinen | 2 |
| 23 | ororama | 2 |
| 27 | mathiasa | 1 |
| | | |
| --- | --- | --- |
| Country | President(s) | Watches |
| Albania | Mate_cosido | 1 |
| Belarus | | 0 |
| Bosnia and Herzegovina | nimimerkillinen | 1 |
| Bulgaria | Mario Gaborović | 5 |
| Croatia | 3eyes, Mario Gaborović, nimimerkillinen | 1 |
| Czech Republic | peeptoad | 4 |
| Czechoslovakia | morrison-dylan-fan | 22 |
| East Germany | jdidaco | 6 |
| Estonia | Mate_cosido | 1 |
| Georgia | 72allincallme, Mate_cosido, jdidaco | 1 |
| Greece | 72allincallme | 26 |
| Hungary | 72allincallme | 8 |
| Kosovo | | 0 |
| Latvia | 72allincallme, RogerTheMovieManiac88 | 1 |
| Lithuania | 72allincallme, RogerTheMovieManiac88, weirdboy | 1 |
| Macedonia | 3eyes, nimimerkillinen | 1 |
| Moldova | | 0 |
| Montenegro | 72allincallme | 1 |
| Poland | 72allincallme | 35 |
| Romania | 72allincallme | 25 |
| Serbia | 72allincallme, Mario Gaborović | 1 |
| Slovakia | morrison-dylan-fan | 2 |
| Slovenia | Mario Gaborović | 2 |
| Ukraine | albajos, jdidaco, weirdboy | 1 |
| Yugoslavia | jdidaco | 8 |
| | | | |
| --- | --- | --- | --- |
| Ranking | Participant | Number of presidencies | Countries |
| 1 | 72allincallme | 9 | Georgia, Greece, Hungary, Latvia, Lithuania, Montenegro, Poland, Romania, Serbia |
| 2 | Mario Gaborović | 4 | Bulgaria, Croatia, Serbia, Slovenia |
| 2 | jdidaco | 4 | East Germany, Georgia, Ukraine, Yugoslavia |
| 3 | Mate_cosido | 3 | Albania, Estonia, Georgia |
| 3 | nimimerkillinen | 3 | Bosnia and Herzegovina, Croatia, Macedonia |
| 4 | 3eyes | 2 | Croatia, Macedonia |
| 4 | RogerTheMovieManiac88 | 2 | Latvia, Lithuania |
| 4 | morrison-dylan-fan | 2 | Czechoslovakia, Slovakia |
| 4 | weirdboy | 2 | Lithuania, Ukraine |
| 5 | albajos | 1 | Ukraine |
| 5 | peeptoad | 1 | Czech Republic |