iCM Forums' Favourite Films on Zero Official Lists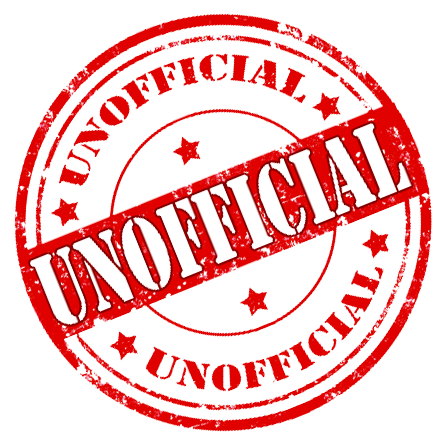 It's time to showcase your favourite underappreciated gems!
The rules
· Films, mini-series, episodes from tv anthology series are all allowed
·
Films from the newly adopted lists that have become official in Jan 2018 are NOT eligible
· List can be on imdb or icm
· Fully ranked, partially ranked, or unranked lists only (will be considered ranked unless specified); group-ranked lists will not be allowed
· Half-life will likely be 50, depending on the average size of the lists
· I'm aiming to have a top 250, but it will depend on how many submissions there are; top 100 for sure
·
Films that switch between official and unofficial each week because of imdb list updates are eligible
·
Films from 2017 & 2018 are not eligible
, just like how we do it for the 500<400 list.
Deadline for submissions
Wednesday, January 31st, midnight PST
- this gives you three weeks to put together a list.
Why participate?
· It's an official poll, and everyone loves official things here

· It's a chance to showcase films that you think should become official
· It's going to be so unpredictable, so the entertainment value should be high

All of your checks sorted by # Official Toplists
and then sorted alphabetically - you'll have to go to the first page of 0 official checks to see your list.
Results from the July 2015 Poll
Nomination Thread
Results Thread
Top 250
imdb:
http://www.imdb.com/list/ls074216375/
icm:
iCM Forum's Favourite Unofficial Checks - Top 250
Top 1000
imdb:
http://www.imdb.com/list/ls079086877/
icm:
iCM Forum's Favourite Unofficial Checks - Top 1000
Lists to Assist your List Creation, courtesy of Joachim
This is a list of IMDb-urls of all currently official checks plus the ones gaining official status and minus the ones losing official status. If you export your IMDb-ratings, you can put this column next to it and do a MATCH-funtion. Exclude everything that matches this column. -
https://we.tl/4N2bfl3SBP
And in case people want to do a list-comparison on IMDb:
Movies losing official status this month (so eligible for this poll):
http://www.imdb.com/list/ls021700998/
Movies gaining official status this month (so ineligible for this poll):
http://www.imdb.com/list/ls021705040/