Film of the Week #315: Kdo chce zabít Jessii? AKA Who Wants to Kill Jessie? (1966)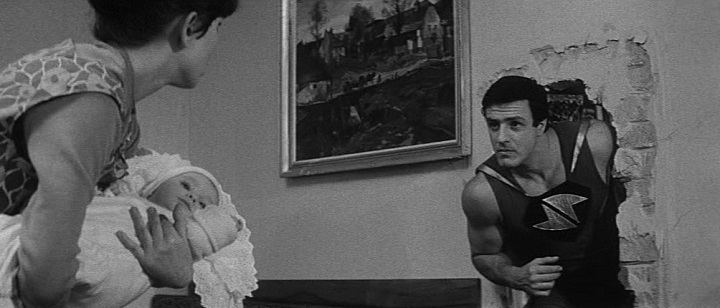 Summary:
"What if someone had an absurd dream and the visions ran out in the street?" a scientist asks Rose, a researcher who discovers a way to engender beneficial dreams (to produce contented, productive workers). There's a problem: after an injection of her elixir, dream elements become real. Rose learns this after dosing her husband Henry to stop his dreaming about Jessie, a curvaceous comic-book heroine who has anti-gravitational gloves he needs to study so he can solve a problem at the factory where he's chief engineer: Henry wakes up with Jessie asleep next to him pursued by a cowboy and a super hero. Jealousy consumes Rose. All this plus satire aimed at the Czechoslovak state.
#453 on 500<400, with 131 checks.
Nominated by 72aicm, Cocoa, and joachimt.
On
IMDb
On
iCM
From the 500<400 results

#453(NEW) Kdo chce zabít Jessii? (1966)
[Who Wants to Kill Jessie?] Directed by:

Václav Vorlícek

(271.12 Pts, 9 Votes) , Top 1–10–50: 0–1–1 History:

453

←

576

←

1002

←

2238

←

1579

←

NA

←NA

---

ICheckMovies: 123 Checks , 21 Favourites , 1 Official list

List of Voters:

Ivan0716 (8)
Gorro (63)
sol (83)
paul281f (NA)
filmbantha (104)
Ebbywebby (106)
russa03 (112)
burneyfan (164)
72allinncallme (NA)
This movie fits the current Sci-Fi/Fantasy.
Here
is a schedule of all the FotWs.