Redneck aka Senza ragione (1973)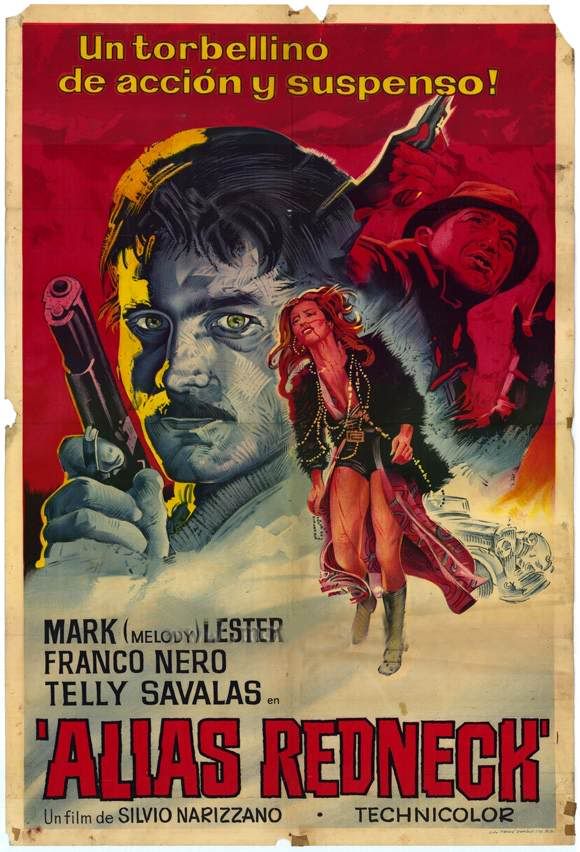 Italian exploitation film about a group of crooks on the run after a burglary gone bad. Apparently this had a bigger budget than most exploitation films, and as the cast is good - it has Franco Nero (Django etc.), Telly Savalas and Mark Lester, who, albeit not being well known for starring in exploitation films, was a child star of his time - I'm not sure why it seems to be pretty much forgotten (I was the second person to check it on ICM; it's avalaible on KG and CG, though so it's not that obscure). In its genre of exploitation, the film isn't bad either.
So the film begins with the burglary, which doesn't go quite as planned. After wrecking their escape car they steal another, but don't notice the kid in the back seat. And there's also Mosquito's woman, Maria, who's part of their gang, but they didn't really bother making her character interesting in any way, her role is to be a hysteric eye candy. The kid develops a relationship with Nero's character, Mosquito, as Memphis, played by Savalas, gets progressively more crazy and violent, as they continue their attempt to get to the other side of the border. That's the plot, basically. This isn't the most brutal exploitation film there is, and there's also some attempt at character study, although I don't know if they succeeded very well. It's not a great film by any means, but I thought it was entertaining and as mentioned before, the cast was pretty good (except for the woman, but it's not really her fault her character was scripted lousily). There are some absurd moments of unintentional comedy (and some intentionally comedic moments, which don't work nearly as well). If you're not a fan of exploitation, you probably won't enjoy this one either, but for those like me, who enjoy more trashy cinema, it's probably worth a watch.
EDIT: Oh, I promised to give a rating.
6/10
seems fine.