Posts: 3711
Joined: Jul 09, 2011
Contact:
dream reality

LETTERBOXD |

MUBI

| IMDb | tumblr.
---
Donator
Posts: 4499
Joined: Feb 21, 2014
Contact:
Hey, member this mini-Noé accidents-contingency-retrospective short film?
Oh! I 'member.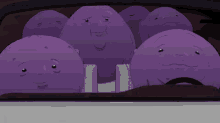 (Poor berries don't know they're heading for a life-changing accident.)
Last edited by
Carmel1379
on May 16th, 2017, 5:39 pm, edited 1 time in total.
---
Posts: 1648
Joined: Feb 04, 2017
Location: Westmeath, Ireland
Contact:
Really a wonderful little film, isn't it! A life and its memories floating through a cityscape that reaches out unto the sky. Very beautiful, poetic, and sad. Pretty exquisite film-making from Léa Pool.
That's all, folks!
---