Welcome to the ICM Forum. If you have an account but have trouble logging in, or have other questions, see
THIS THREAD
.
NOTE: Board emails should be working again. Information on forum upgrade and style issues.
---
Podcast:
Talking Images
(Episode 22 released November 17th * EXCLUSIVE * We Are Mentioned in a Book!!! Interview with Mary Guillermin on Rapture, JG & More)
---
Polls:
Directors
(Waiting for results)
,
1929
(Results)
,
Directorial Debut Features
(Mar 12th)
,
DtC - Nominations
(Mar 20th)
,
Favourite Movies
(Mar 28th)
Challenges:
UK/Ireland
,
Directed by Women
,
Waves from around the World
Film of the Week:
Lean on Pete
,
April nominations
(Apr 1st)
Posts: 3837
Joined: July 9th, 2011, 6:00 am
Contact:
We do not have to understand new things, but by dint of patience, effort and method to come to understand with our whole self the truths which are evident.

LETTERBOXD |

MUBI

| IMDb | tumblr.
Donator
Posts: 4577
Joined: February 21st, 2014, 7:00 am
Contact:
Hey, member this mini-Noé accidents-contingency-retrospective short film?
Oh! I 'member.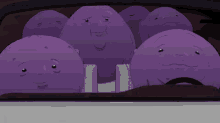 (Poor berries don't know they're heading for a life-changing accident.)
Last edited by
Carmel1379
on May 16th, 2017, 5:39 pm, edited 1 time in total.
Posts: 1960
Joined: February 4th, 2017, 7:00 am
Location: Westmeath, Ireland
Contact:
Really a wonderful little film, isn't it! A life and its memories floating through a cityscape that reaches out unto the sky. Very beautiful, poetic, and sad. Pretty exquisite film-making from Léa Pool.
That's all, folks!