Welcome ! 欢迎 !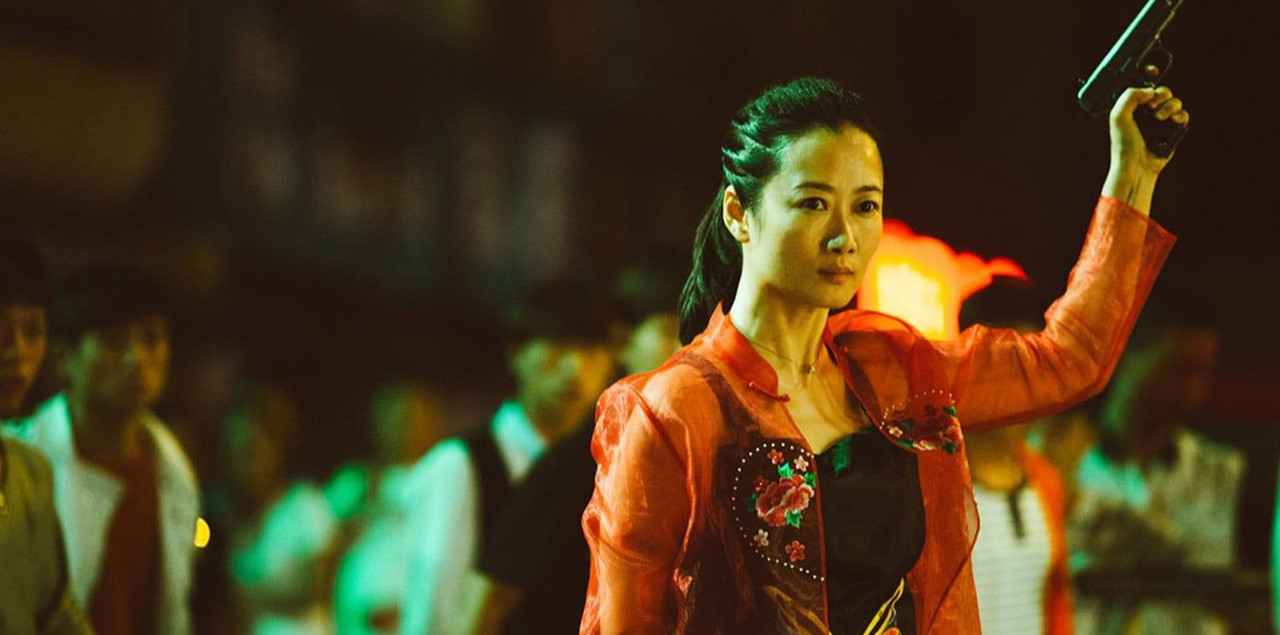 Goal:
Watch as many films from China, Hong Kong or Taiwan as you can.
Challenge runs
1 June 2020 - 30 June 2020
.
Rules:
- If you are new, check out the
Basic rules thread.
- Rewatches allowed.
- A feature film or a mini-series episode (at least 40 min) counts as one entry.
- A total of 60 minutes of short films or mini-series episodes (less than 40 min) count as one entry.
- A total of 120 minutes of TV episodes count as one entry.
Posting and Fair-play:
- #. English Title (director, year) [Country] is the preferred format
- Don't edit your film count in a post created before the latest update of the OP
- Post regularly if you hit top 5
- Try to give an indication of how much you liked/disliked your watchings (reviews, comments, ratings,...)
Side Challenge 1:
Pick and watch as many films seen by other participants as possible and report with participants' name.
Side Challenge 2:
Post still(s) of " A woman or women in action" from your watchings. We'll vote for the best selection at the end of the challenge.
Hide your stills in spoiler if you post more than one by film.
Side Challenge 3:
Find a pangolin in your watchings and make a still (safely). Be the first to report.
Official Lists:
100 Classic Martial Arts Films
Golden Horse's 100 Greatest Chinese-Language Films
The Best 100 Chinese Motion Pictures
LoveHKFilm.com's The Best Hong Kong Films Ever
Asian Cinema: A Field Guide
: China (1-76), Hong Kong (356-459), Taiwan (633-675)
Caveat: the obviously not Chinese films (such as Rush Hour et al) that appear on the Asian Cinema Field Guide list are ineligible
UNESCO's Memory of the World
: China (129-143)
Unofficial lists (submit 'em if you got 'em)
:
Fori's 5th Generation project
Onderhond's China's Post-2000 Hidden Genre Gems
cinewest and the forumites discuss Chinese cinema
iCM Forum's Favorite Chinese Movies
101 Essential Chinese Movies
Main
| | | | | | | |
| --- | --- | --- | --- | --- | --- | --- |
| Rank | Change | Participant | Total | China | Hong Kong | Taiwan |
| 1 | - | blueboybob | 86 | 27 | 54 | 5 |
| 2 | - | flavo5000 | 60 | 11 | 35 | 14 |
| 3 | - | sol | 36 | 2 | 33 | 1 |
| 4 | +2 | Mario Gaborović | 31 | 10 | 16 | 5 |
| 4 | - | hurluberlu | 31 | 15 | 9 | 7 |
| 6 | -1 | Lonewolf2003 | 30 | 3 | 26 | 1 |
| 7 | - | St. Gloede | 27 | 4 | 9 | 14 |
| 8 | - | wasabi | 22 | 18 | 1 | 3 |
| 9 | +1 | Onderhond | 21 | 6 | 14 | 1 |
| 10 | +1 | OldAle1 | 20 | 2 | 16 | 2 |
| 10 | -1 | jdidaco | 20 | 3 | 12 | 5 |
| 12 | - | ororama | 16 | 2 | 9 | 5 |
| 13 | - | cinephage | 10 | 4 | 3 | 3 |
| 14 | - | morrison-dylan-fan | 9 | 1 | 8 | |
| 14 | - | mjf314 | 9 | 9 | | |
| 16 | - | allisoncm | 7 | 4 | 2 | 1 |
| 16 | - | shugs | 7 | | 7 | |
| 18 | +2 | RBG | 6 | | 6 | |
| 18 | - | maxwelldeux | 6 | 2 | 3 | 1 |
| 18 | - | peeptoad | 6 | | 3 | 3 |
| 21 | - | AB537 | 4 | 1 | 2 | 1 |
| 21 | - | Ebbywebby | 4 | 3 | | 1 |
| 23 | - | blocho | 3 | 1 | 1 | 1 |
| 24 | - | vortexsurfer | 2 | 1 | 1 | |
| 24 | - | frbrown | 2 | | 2 | |
| 26 | - | VincentPrice | 1 | | 1 | |
| Total | | | 476 | 129 | 273 | 74 |
Side Challenge 1: The pick master won by sol

| | | | |
| --- | --- | --- | --- |
| Rank | Participant | Points | From |
| 1 | sol | 12 | 2xLonewolf2003, peeptoad, 2xblueboybob, hurluberlu, 3xflavo5000, vortexsurfer, morrison-dylan-fan, Mario Gaborović |
| 2 | allisoncm | 2 | jdidaco, peeptoad |
| 3 | jdidaco | 1 | ororama |
| 3 | morrison-dylan-fan | 1 | hurluberlu |
| 3 | OldAle1 | 1 | Onderhond |
Side Challenge 2: Women in action won by sol

vote results

cinephage

frbrown (NSFW)

hurluberlu

jdidaco (NSFW)

Lonewolf2003

morrison-dylan-fan

Onderhond

RBG

sol (NSFW)

wasabi
Side Challenge 3: The Pangolin catcher won by wasabi

| | | | |
| --- | --- | --- | --- |
| Rank | Participant | Timestamp | The Pangolin |
| Winner | wasabi | 10 Jun 2020 02:14 | |