Iberian Peninsula Challenge Pictured: The Territory (1981)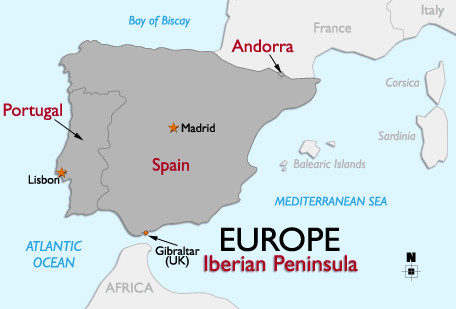 Goal
Watch as many Iberian movies as you can from May 1, 2020 to May 31, 2020.
Eligible Countries
(
source
)
-
Spain
*
-
Portugal
-
Andorra
-
Gibraltar
* Spain has a very large number of co-productions. I would ask you to think carefully about whether you think that any co-productions really represent Spanish cinema. As a general rule of thumb, anything nominated for a national award (Goya; Cinema Writers of Spain Awards, etc) is eligible.
Rules
- Each feature film (over 40 minutes) counts as one entry.
- 60 minutes of short films counts as one entry.
- 1 episode of any miniseries counts as one entry.
- 1 entire season of a television show counts as one entry.
- Individual television episodes are not eligible.
- Rewatches are allowed
and are good for the soul
.
- Please include year of release when listing your viewings.
-
Please indicate each film's country
when listing your viewings otherwise your score will not be included in the leaderboard.
Fair play
(adapted from albajos)
- Remember this is a community event, so participating is not only about listing titles. If you post early, this gives the other participants suggestions for their own viewings and it brings the community closer together.
- If you're in the top 5 please post at least once every three days.
- I will not allow anyone to enter the top 5 during the final three days with their first post.
I reserve the right to exclude participants who intentionally number their viewings incorrectly. If you play the game, you're expected to play properly.
DEADLINE
Final results will be posted between 2:30pm and 3:00pm GMT on June 2 - at which point it will have been June everywhere in the world for more than a whole day. While you are welcome to post updates beyond this point, any such updates will not be included in the final results. Your choice whether you miss the deadline or not; besides, if it's June on your side of the world, shouldn't you be starting on one of next month's challenges?
Stuck for ideas of what to watch? Look no further: (big shout-out to maxwell and sortile, whose links I have shamelessly copy-and-pasted)
Official Lists
-
Caimán's Top Spanish Films
-
Nickel Odeón Top Spanish films until 1995
-
Público's Best Portuguese Films
-
Goya Award for Best Spanish Film
-
UNESCO's Memory of the World
: Spain: 671-685; Portugal: 583-597
Non-Official Lists
-
iCM Forum's Favourite Iberian Movies
-
50 best Spanish Movies by Rockdelux
-
A Critical Anthology of Spanish Cinema (1906-1995)
-
Cinema ad hoc: las 50 mejores películas españolas de la historia
-
Cintas de oro: The 50 Best Spanish films
-
Goya Award Best Film Nominees
-
Guide to the Cinema of Spain
-
Nickel Odeon - Best Comedies in Spanish Cinema
-
Nickel Odeon - Best Screenplays in Spanish Cinema
-
Popular Spanish cinema in the late Franco years
-
Spanish submissions for the Academy Award for Best Foreign Language Film
-
Portuguese submissions for the Academy Award for Best Foreign Language Film
This Challenge has been held once before in an Official capacity:
2018 Challenge
- hosted by maxwelldeux and won by 72a with 66 points
Similar (Spain-only) challenges have been run twice before:
2014 Challenge
- hosted by sortile9io and won by sortile9io with 21 points
2012 Challenge
- hosted by frbrown and won by WalterNeff with 15 points
Fun Stats
Maybe. Certainly not if this Challenges gets very busy, but I would at least like to be able to present a Spain vs Portugal vs Other pie chart.
This thread will be updated at least once every 48 hours (more often if I am around and feel like it). Please list new films seen in a new post.
Bonus Challenge #1:
Watch
The Territory
by Raúl Ruiz (
iCM
)
Bonus Challenge #2:
Get something in every column below... except the last column. The only way to do this is by watching the Ruiz film as well as something from each of Iberian countries and remembering to include the country with every viewing. Is this even possible? I don't know. We'll see who gets the closest. There are at least two eligible features from Andorra and one eligible feature and two eligible documentaries from Gibraltar.
Who can finish the bonus challenges first?
Well done to
peeptoad
- you rock!

Will anybody else complete both challenges?
Any points in the "undeclared" column will not count towards your final score.
You must declare the country when listing your viewings.
Rank
Participant
Count
Territory?

x

Spain

x

Portugal
Andorra
Gibraltar
Undeclared
1
blueboybob
123
-
90
33
-
-
-
2
jdidaco
50
-
25
25
-
-
-
3
peeptoad
39
26
11
1
1
-
3
sol
39
-
37
2
-
-
-
5
Mario Gaborović
26
-
15.2
4.3
2
2.5
-
6
flavo5000
23
-
20
2
0.5
0.5
-
7
jeroeno
19
-
15
4
-
-
-
8
funkybusiness
16
-
-
16
-
-
-
9
Straka
15
-
15
-
-
-
-
10
morrison-dylan-fan
14
-
14
-
-
-
-
11
jal90
12
-
9
3
-
-
-
12
cinephage
11
-
9
2
-
-
-
13
OldAle1
10
-
5.2
2.8
1
1
-
14
ororama
7
-
6
1
-
-
-
15
AB537
6
-
6
-
-
-
-
15
allisoncm
6
-
2
4
-
-
-
17
hurluberlu
5
-
3
2
-
-
-
18
blocho
4
-
3
-
1
-
-
18
Lilacor
4
-
3
-
1
-
-
20
frbrown
3
-
3
-
-
-
-
20
shugs
3
-
3
-
-
-
-
22
max-scl
2
-
2
-
-
-
-
22
maxwelldeux
2
-
2
-
-
-
-
22
mightysparks
2
-
2
-
-
-
-
22
Obgeoff
2
-
-
2
-
-
-
22
vortexsurfer
2
-
2
-
-
-
-