Noirvember Challenge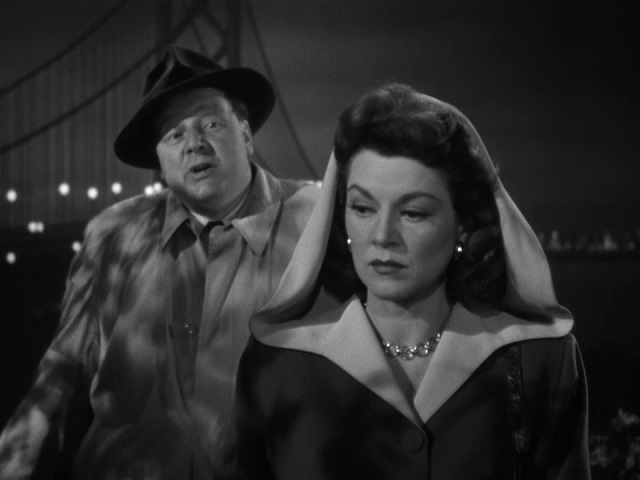 30th Day of November, the 30th ranked TSPDT Noir
Goal:
Watch as many movies as you can that fit into the Film Noir and Neo-Noir genres. If you are in doubt whether a movie counts or not, just ask.
Rules:
- A feature film (Anything over 40 minutes) counts as one entry.
- A total of 60 minutes of short films count as one entry.
- For Mini-Series/TV series (40 minute episodes or longer) each episode counts as an entry.
- Otherwise, the usual 40/60 rule applies
- Rewatches allowed.
-
Preferred Format
: Original Title AKA Alternative Title (year)
Challenge runs from
1 November 2018 to 30 November 2018
.
Bonus challenge: Core Noir Years (1940-1959)
How many of the 20 core noir year have you seen a film from? Complete the 20 years once, move up and go for it again!
Bonus Challenge stats:
Show
| | | | |
| --- | --- | --- | --- |
| Participant | Year Count, 1st Round | Year Count, 2nd Round | Year Count, 3rd Round |
| 3eyes | 1 | | |
| 72allinncallme | 6 | | |
| allisoncm | 6 | | |
| blocho | 2 | | |
| blueboybob | 1 | | |
| burneyfan | 2 | | |
| cinephage | 4 | | |
| Daviddoes | 10 | | |
| Fergenaprido | 3 | | |
| flavo5000 | 20 | 20 | 12 |
| frbrown | 20 | 20 | 20 |
| Good_Will_Harding | 3 | | |
| Hunziker | 6 | | |
| hurluberlu | 4 | | |
| India Istanbul | 13 | | |
| jdidaco | 20 | 11 | |
| jeroeno | 20 | 6 | |
| Knaldskalle | 4 | | |
| Lonewolf2003 | 5 | | |
| Mate_cosido | 4 | | |
| maxwelldeux | 7 | | |
| monclivie | 10 | | |
| morrison-dylan-fan | 3 | | |
| Nopros | 6 | | |
| OldAle1 | 20 | 11 | |
| ororama | 4 | | |
| psychotronicbeatnik | 20 | 11 | |
| Renegade | 14 | | |
| RogerTheMovieManiac88 | 19 | | |
| sebby | 2 | | |
| shugs | 6 | | |
| Simba63 | 18 | | |
| sol | 7 | | |
| Tarris1 | 10 | | |
| VincentPrice | 4 | | |
| vortexsurfer | 8 | | |
| wowwee123 | 1 | | |
| zzzorf | 1 | | |
Film Noir Leaderboard
Official lists:
IMDb Top 50 Film-Noir
TSPDT 100 Essential Noir Films
TSPDT 1000 Noir Films
Honorable Mention Lists:
Kind of:
https://www.icheckmovies.com/lists/tspd ... alterneff/
https://www.icheckmovies.com/lists/tspd ... s/jeroeno/
Unofficial lists:
Participants:
| | | |
| --- | --- | --- |
| Rank | Participant | Count |
| 1 | Simba63 | 122 |
| 2 | flavo5000 | 115 |
| 3 | RogerTheMovieManiac88 | 113 |
| 4 | frbrown | 77 |
| 5 | jdidaco | 70 |
| 6 | Renegade | 55 |
| 7 | OldAle1 | 54 |
| 8 | jeroeno | 44 |
| 9 | psychotronicbeatnik | 40 |
| 10 | Nopros | 35 |
| 11 | albajos | 33 |
| 12 | ororama | 31 |
| 13 | maxwelldeux | 30 |
| 14 | hurluberlu | 28 |
| 15 | sol | 26 |
| 16 | Tarris1 | 25 |
| 17 | India Istanbul | 24 |
| 18 | 72allinncallme | 21 |
| 19 | monclivie | 18 |
| 20 | Daviddoes | 17 |
| 21 | vortexsurfer | 13 |
| 22 | Mate_cosido | 11 |
| 22 | WalterNeff | 11 |
| 22 | shugs | 11 |
| 25 | sebby | 10 |
| 26 | allisoncm | 9 |
| 26 | blocho | 9 |
| 26 | VincentPrice | 9 |
| 29 | Hunziker | 7 |
| 29 | morrison-dylan-fan | 7 |
| 29 | Fergenaprido | 7 |
| 29 | cinephage | 7 |
| 33 | Lonewolf2003 | 6 |
| 34 | funkybusiness | 5 |
| 34 | Good_Will_Harding | 5 |
| 36 | wowwee123 | 4 |
| 36 | Knaldskalle | 4 |
| 38 | nimimerkillinen | 3 |
| 38 | burneyfan | 3 |
| 40 | 3eyes | 2 |
| 41 | blueboybob | 1 |
| 41 | zzzorf | 1 |
Fun Stats:
Week 1:
viewtopic.php?p=544312#p544312
Week 2:
viewtopic.php?p=545555#p545555
Week 3:
viewtopic.php?p=546514#p546514