1. (A)sexual (2011)
2. L.I.E. (2001)
3. Every Day (2018)
4. Tangerine (2015)
5. Love, Simon (2018)
6. Closet Monster (2015)
7. Room in Rome (2010)
8. Echo Park, L.A. (2006)
9. House: Better Half (2012)
10. La Mala Educación (2004)
11. A Fantastic Woman (2017)
12. Behind the Candelabra (2013)
13. Daughters of Darkness (1971)
14. She Killed in Ecstasy (1971)
15. The Celluloid Closet (1995)
16. How to Survive a Plague (2012)
17. For the BIBLE Tells Me So (2007)
18. The Perks of Being a Wallflower (2012)
19. Common Threads: Stories from the Quilt (1989)
20. The Times of Harvey Milk (1984)
rpt
21. Madonna: Truth or Dare (1991)
22. The Color Purple (1985)
23. Intersexion (2012)
24. ChickenHawk (1994)
Spotlight is placed on NAMBLA in this fascinatingly unbiased documentary about the controversial support group. We hear a psychiatrist who explains "nobody decides what appeals to them" but can choose their actions and members of a Pride parade who refuse to be associated with them. Some of the lines that are uttered here almost make the group's members sympathetic, but listening to them talk, some are very clearly deluded. An uncomfortable watch maybe, but a film that admirably challenges us to see (but not take) sides.
25. Paragraph 175 (2000)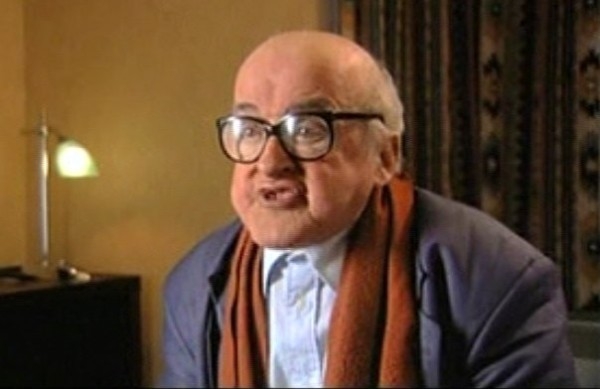 This Rob Epstein/Jeffrey Friedman documentary touches on an often unexplored aspect of Nazism (persecution on homosexuals) and features some pretty unique content. The titular law existed several decades after the Nazis though and the decades after are neglected and mostly left to title cards at the end. The directors also struggle to keep the flow going given the advanced age and ineloquence of the interviewees, as well as a lack of relevant archive footage. Unfortunately this is nowhere near as engaging as Epstein and Friedman's earlier films.