Iberian Countries Challenge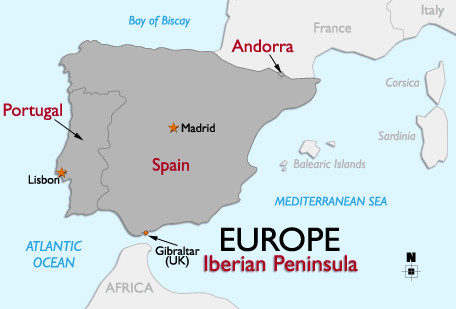 Goal:
Watch as many films from the Iberian Peninsula as you can!
Challenge runs
1 October 2018 - 31 October 2018
.
List of eligible Iberian countries
Show
Spain
Portugal
Andorra
Gibraltar
(
source
)
Rules:
- Rewatches allowed.
- A feature film (at least 40 min) counts as one entry.
- A total of 60 minutes of short films count as one entry.
- For mini-series, the usual 40/60 rules apply.
- We'll follow the "significant contribution" rule - the Iberian country must have made a significant enough contribution to the film to count for this challenge. Interpret as you may.
Stats & Formatting:
-
Title (year, Country) is the preferred format [please include the country so I don't have to look it up]
- For TV episodes, please use "Series Title: Episode Title" as the title
- New posts are preferred over edited posts
- I'll be tracking years and countries with this challenge
Official Lists:
Caimán's Top Spanish Films
Nickel Odeón Top Spanish films until 1995
Público's Best Portuguese Films
Goya Award
UNESCO's Memory of the World: National Cinematic Heritage
: Spain: 671-685; Portugal: 583-597
Unofficial lists (in progress)
:
Iberian Movies Streaming on Common Platforms (US Data; please verify eligibility):
Amazon Prime:
https://trakt.tv/search/movies/?watchno ... d,gi,pt,es
Netflix:
https://trakt.tv/search/movies/?watchno ... d,gi,pt,es
FilmStruck:
https://trakt.tv/search/movies/?watchno ... d,gi,pt,es
Shudder:
https://trakt.tv/search/movies/?watchno ... d,gi,pt,es
Participants:
| | | |
| --- | --- | --- |
| Rank | Participant | Count |
| 1 | 72allinncallme | 66 |
| 2 | RogerTheMovieManiac88 | 46 |
| 3 | psychotronicbeatnik | 44 |
| 4 | jdidaco | 34 |
| 5 | sortile9io | 32 |
| 6 | Mate_cosido | 28 |
| 7 | OldAle1 | 15 |
| 8 | sol | 12 |
| 9 | Melvelet | 11 |
| 9 | nimimerkillinen | 11 |
| 11 | ororama | 9 |
| 11 | allisoncm | 9 |
| 13 | albajos | 8 |
| 14 | 3eyes | 6 |
| 15 | maxwelldeux | 5 |
| 16 | hurluberlu | 4 |
| 16 | sebby | 4 |
| 18 | lynchs | 3 |
| 18 | Fergenaprido | 3 |
| 20 | blocho | 2 |
| 21 | weirdboy | 1 |
| 21 | flavo5000 | 1 |
| 21 | Hunziker | 1 |
Fun Stats:
Week 1:
viewtopic.php?p=537758#p537758
Week 3:
viewtopic.php?p=540481#p540481
Final:
viewtopic.php?p=543124#p543124