Film of the Week #354: Kladivo na carodejnice AKA Witchhammer (1970)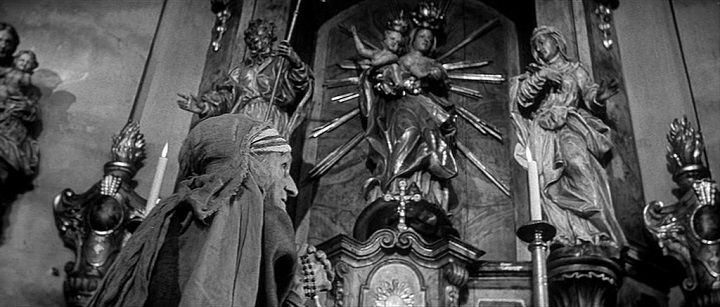 Summary:
The time is the seventeenth century. The beggar Maryna Schuchová hides the Host in her scarf at the Communion. She admits to the parish priest Schmidt that she intended to give it to the midwife Groerová to heal her ailing cow. The young priest declares her a witch and convinces the Sumperk countess De Galle to summon the inquisitor Boblig from Edelstadt.
This failed student of law sees the offer as a great opportunity. He uses torture and threats to force the women from the to testify to their meetings with the devil and learn by heart the lies he has made up for the inquisition tribunal. Boblig accuses the wealthy burghers of witchcraft as well, and so wants to seize their possessions.
#391 on 500<400, with 241 checks.
Nominated by Cocoa and joachimt.
On
IMDb
On
iCM
From the 500<400 results
Show
#391(

⇩84

, #307) Kladivo na carodejnice (1970)
[Witchhammer]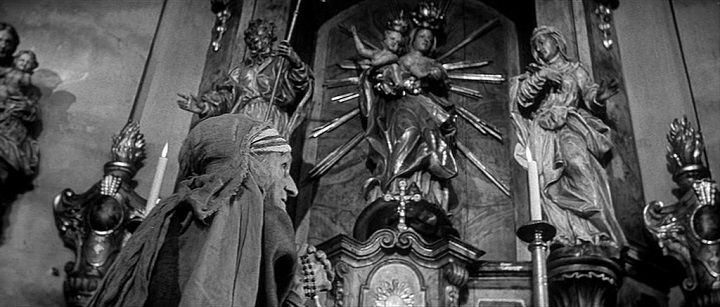 Directed by:

Otakar Vávra
(330.5 Pts, 13 Votes) , Top 1–10–50: 0–0–3
History:
391
←
307
←
1132
←
508
←
1306
←
1932
←
NA
←NA
---
ICheckMovies: 239 Checks , 24 Favourites , 3 Official lists
Gordon_Gekko (25)
paul281f (38)
Ebbywebby (46)
Good_Will_Harding (NA)
Mifune (69)
Ivan0716 (NA)
Mysterious Dude (132)
72aicm (180)
Traveller (184)
tommy_leazaq (NA)
Mothravka (NA)
burneyfan (373)
Cocoa (762)
This movie fits the current Horror Challenge.
Here
is a schedule of all the FotWs.