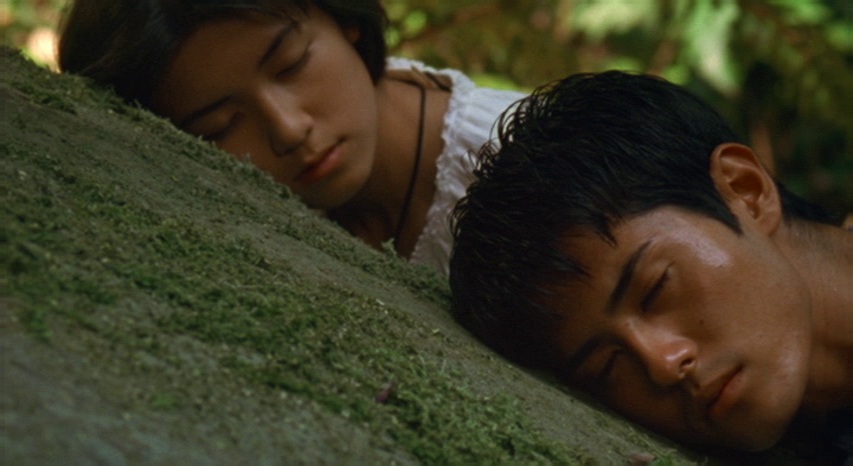 ~ 水の中の八月 / August in the Water / Mizu no naka no hachigatsu (Sogo Ishii/石井岳龍/Gakuryu Ishii, 1995) ~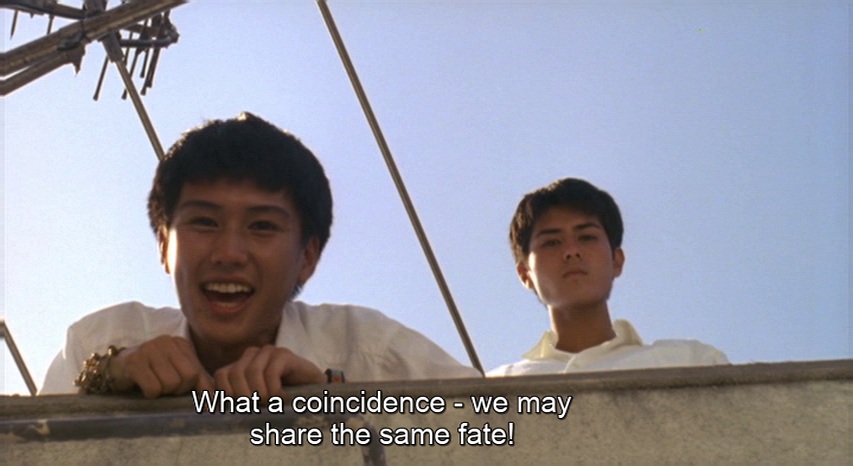 Though, cryptic enough in wording, there shalt be

spoilerinos. Thou hast been warned.






A boy's love transforms a dolphin into a creature of the air with a girl's butt that boys love. The airborne dolphin (=イルカ/Iruka in Japanese) quickly develops a sensitivity against her previous element, so much so that water becomes a deadly pain; water, hard as stone.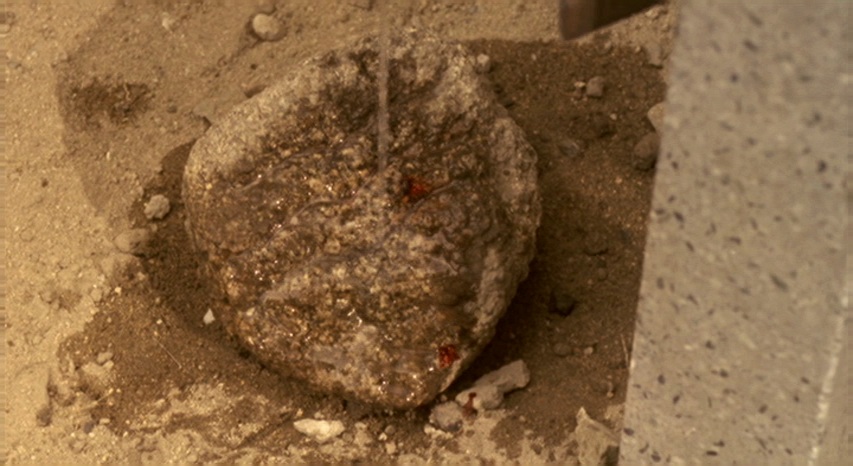 Having made this realization - not by her own choice - Jesus dolphin...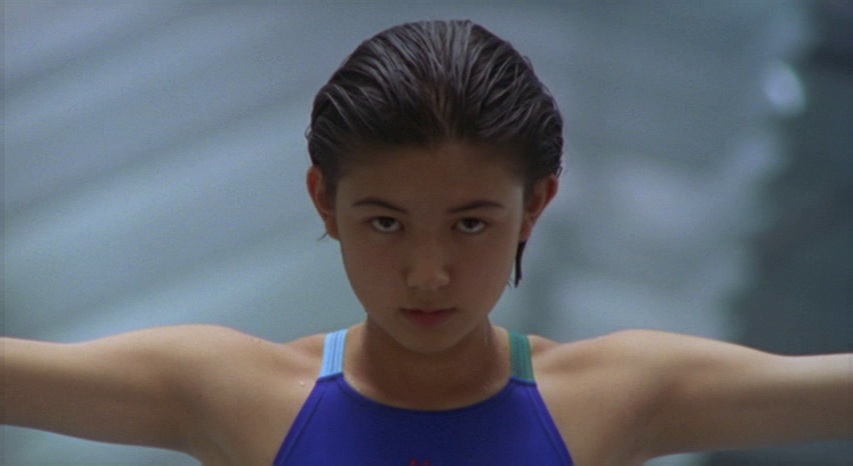 ...consequently develops an ability and a yearning to connect to man's God, a cosmological interaction with the stone world, source of man, so far away, yet so close. The time to act is now, she knows, as her being transcends to the next stage, UFO or not,...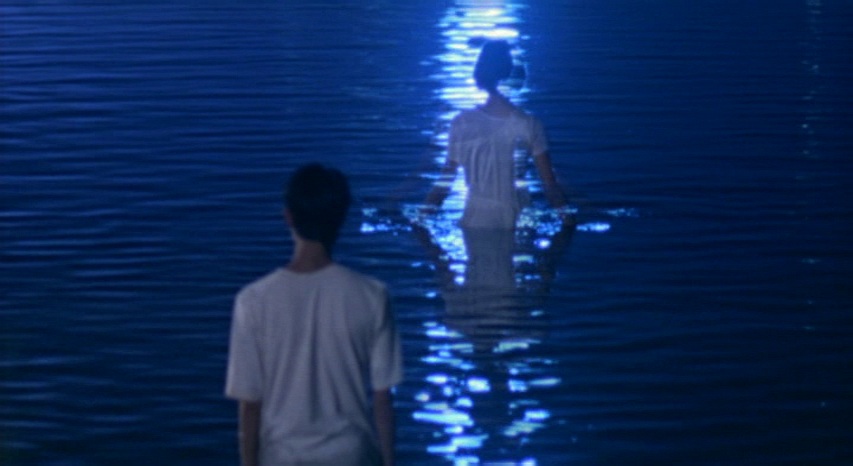 ...bringing water aplenty back to Earth, to give humanity in their present form a little more life.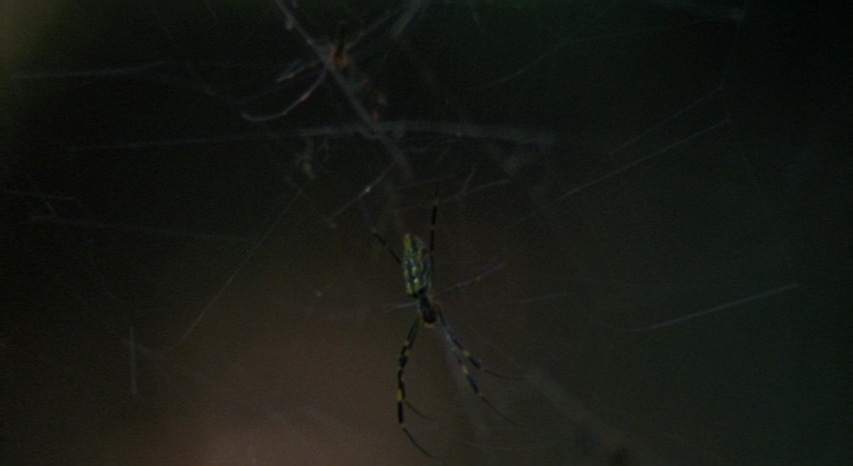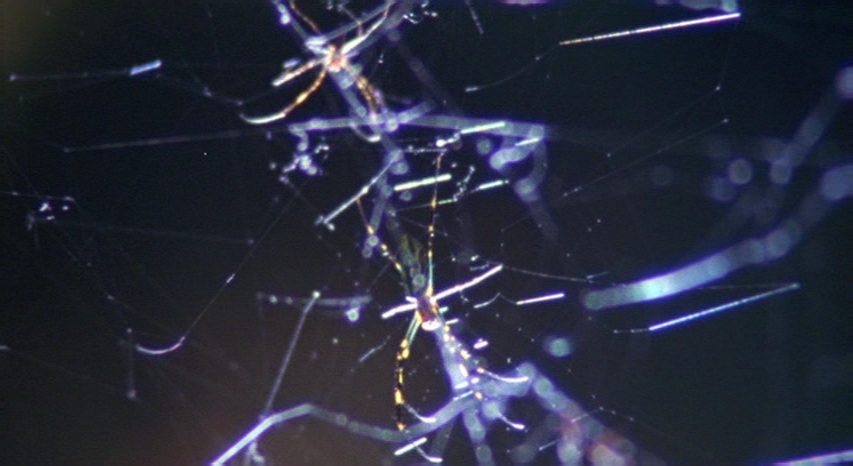 After this the boy continues his air-water based existence obsessing over carbon-based life, living full and long enough to have become an old fuck who spent it doing semi-valuable work, inspired, no less, by the brief Iruka-encounter early in his life, before he too, such is the destiny of us all, inevitably returns to the stone age.



Randomites:



Deflated football turns to stone as the earth dries up in a subtle enough transition, seen very early into the film.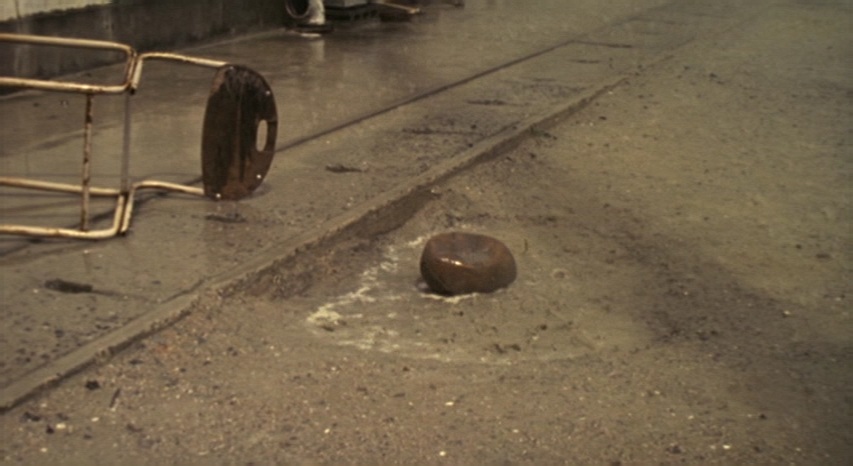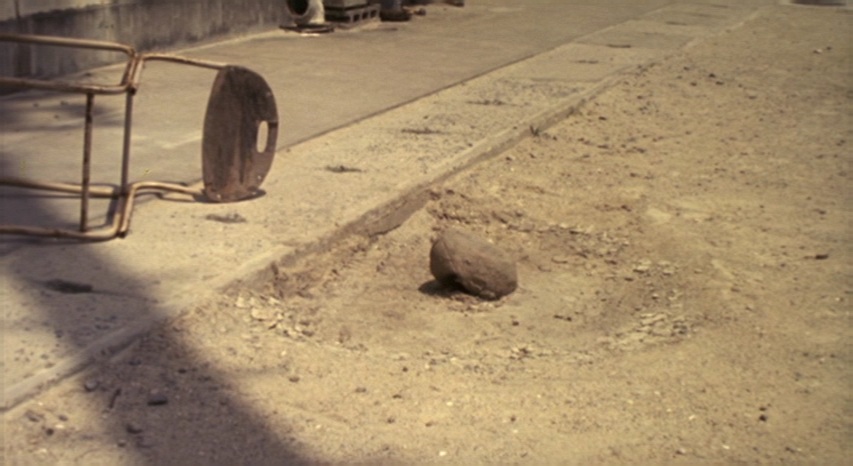 Happiness is a comparative circumstance, a matter of perceived enhancement over the previous state. It's the little things that make up life's pleasures.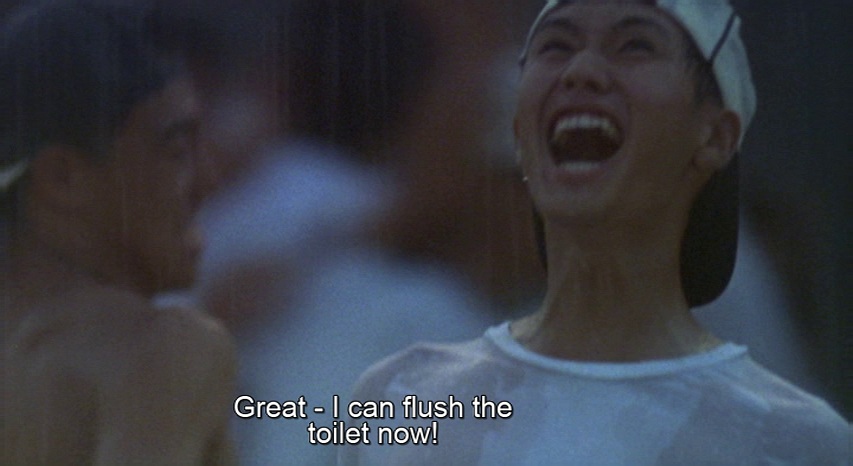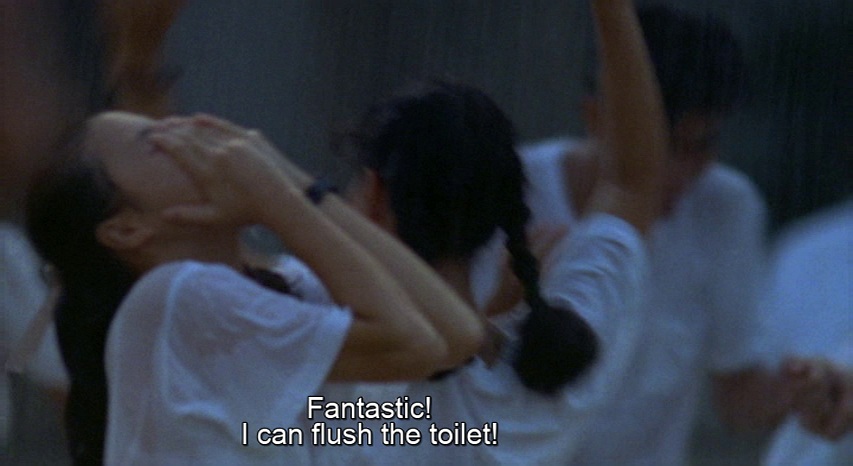 There's a shaking of the image between each cut that was a source of fascination for me in this film. Each scene ends and begins with this little shake, apparently, for two frames or whatever, and I guess I have often seen this in other films, but consciously by and large in much older films, films up to the 1940's, if even that late. Something to do with the particular techniques used to edit the films, I guess. Although not even in those I saw it with such consistency. It doesn't seem likely to have been something specific to this DVD transfer only, although I also wouldn't bet on it having been a deliberate choice by the filmmaker either, as a means to add to the film's sense of strangeness. In some instances it created an effect of image doubling or temporal shift for me, like reality stutters and skips a second for one tiny beat before transitioning to the next scene. This effect didn't make the film for me, just felt like mentioning that I noticed it.