List the directors whose filmographies you have completed.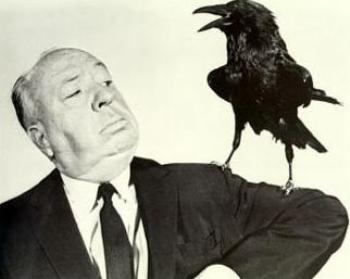 Here are the rules:
- You must see every available Feature film, documentary, Short Film, TV movie or TV Mini-series.
- In the case of TV shows, the rules are slightly different. If a director made a random episode in a long standing show (Bonanza, CSI, E.R, etc...) than you don't have to watch that, but if a director is a driving force behind a show (Twin Peaks (Lynch), Gun (Altman), Alfred Hitchcock Presents, etc...) you must watch the episodes he directed.
- If a film is lost or unavailable (not on vhs/dvd/online (Karagarga,etc..) or only available in a museum or a cinematheque, than, you can disregard it.
- Directors who have only made one film (Charles Laughton, Marlon Brando, etc...) do not count.
- In regards to films where a director is uncredited, it depends, some films are notoriously directed in large part by a director whose uncredited (The Enforcer (Walsh), The Thing from Another World (Hawks), etc...) so it's on a case by case basis, just ask.
- When a director whose filmography is in progress releases a new movie, you/I must delete the name until you've seen his new film.
- same goes for films that become available on a directors filmography (hopefully, it will be the case for Orson Welles' The Other Side of the Wind)
If you are unclear about what you need to watch for a specific director just ask.
Directors filmographies (These are IMDB lists, I've compiled based on availabilty. If you complete these you have officially finished a filmography):
Orson Welles:
http://www.imdb.com/list/4GkHiqX-pEY/
David Lynch:
http://www.imdb.com/list/zrFkX4GqW6I/?publish=publish
Alfred Hitchcock:
http://www.imdb.com/list/KDgfgSmuUgk/?publish=publish
Anthony Mann:
http://www.imdb.com/list/RuBQr0xtqrs/?publish=save
Jean-Luc Godard:
http://www.imdb.com/list/xWAIpUoWk4w/?publish=publish
Yasujiro Ozu:
http://www.imdb.com/list/6rNlF0usqrQ/?publish=publish
Howard Hawks:
http://www.imdb.com/list/wE3ZH_-ESPI/?publish=publish
I will add more of these available films lists, but if you have one just post it and I will add it to this main post.
If you want to work on a director, post your progress here:
Director's Challenge