Who'd believe this?, Under Siege
really
is a suitable action flick!

I'm just a cook!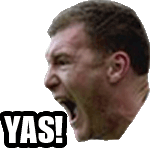 iCM | IMDb | Last.fm | Listal
OldAle1 wrote:I think four Aamir Khan films is enough for me. Unless I'm down to one film left on the IMDb Top 250 at some point and he's in that last film, at which point I'll watch it and then shoot myself having become the official-check-whoring person I hate.
More memorable quotes

PeacefulAnarchy wrote:Active topics is the devil. Please use the forums and subforums as intended and peruse all the topics nicely sorted by topic, not just the currently popular ones displayed in a jumbled mess.

maxwelldeux wrote:If you asked me to kill my wife and pets OR watch Minions, I'd check the runtime and inquire about sobriety requirements before providing an answer.

Torgo wrote:Lammetje is some kind of hybrid Anna-Kendrick-lamb-entity to me and I find that very cool.

monty wrote:If you can't take the heat, get out of the kitchen. iCM ain't for sissies.

mightysparks wrote:ARGH. RARGH. RARGH. DIE.

Kowry wrote:Thanks, Art Garfunky.

Rich wrote:*runs*